Cambridge International Diploma in Teaching and Learning (CIDTL)
Recognised in India and 140 Countries
About CIDTL
CIDTL or 'Cambridge International Diploma in Teaching and Learning' is designed, assessed & certified by Cambridge Assessment International Examination.
This Cambridge International Diploma enables teachers to:
Improve their teaching and create a better learning environment
Develop critical engagement with key education theories and concepts
Teachers to learn latest active learning, strategies and lesson planning as per Cambridge standards and expectations.
Complete module of ONLINE TEACHING design, strategies, interactivity, objective and subjective assessments due to the need of the hour.
Who should do it?
Practising teachers (full / part time)
Teacher Trainers
Educational Leaders / Managers
Teachers teaching in Adult Learning Centres
Others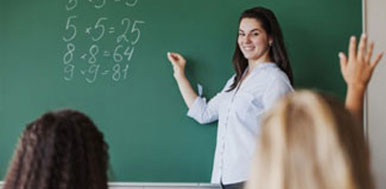 Why CIDTL?
Recognized in over 140 countries worldwide
Assessed and Certified by Cambridge
Boost your Skills and Career
Learn International Teaching Pedagogy
Prerequisites for joining CIDTL
Good written English communication skills
Practising teachers with B. Ed degree will find CIDTL easier
Participants need to conduct 2 demo classes in a school
2 days of face-to-face sessions (as pandemic normalises)
Admission will be based on an Online Interaction
Programme Details
What is the Course structure?
Module 1 can be taken on its own as the Certificate. (CICTL)
MET is offering only Module 1 Cambridge International Certificate in Teaching and Learning (CICTL) 6208 currently through online mode. Diploma to follow soon.
On clearing Module 1, candidates can then progress to Modules 2 and 3 to complete the Diploma (if they want to pursue)
The candidate can take gaps between modules.
Candidates must achieve a grade of pass or distinction before moving to the next module
What does the Certificate Programme involve?
A typical Certificate or Diploma programme run by a Cambridge Professional Development Centre consists of a broad balance of activities, appropriate to the needs and circumstances of teachers and their schools. The programme is planned by the centre's programme leader as a coherent sequence of learning over time, with a variety of elements.
The programme involves:
Guided learning, e.g. face-to-face, live lectures and online content
Individual study and collaborative learning, e.g. reading, research and discussion
Work-based learning supported by the school, e.g. applying new ideas and approaches in practice, gaining feedback from colleagues
Weekly Formative assessment is conducted and assessed by MET through online quiz.
End of the course Summative Assessment will be assessed by Cambridge.
Certificate of pass and distinction is issued by Cambridge.
The table below shows what is involved in each module:
Teaching hours

40

Recommended programme duration

12 weeks online + 12 hours (Face-to-face)

Assessment

Formative assessment is assessed online.

Summative through Portfolio of evidence of practice, learning, and reflection by Cambridge

Evidence length

3600 words with work-based records
How is the Certificate assessed?
Candidates are assessed through a portfolio of evidence, submitted online to a team of Cambridge Assessment International Examiners using the Cambridge PD Portfolio, an online platform. Certificate Portfolio evidence includes:
Observing a colleague's classroom practice.(Cambridge may allow online due to present situation)
Planning, teaching, learning and assessment materials that arise naturally out of the teaching process.
Feedback from mentors, colleagues, students and others.
The candidate's own reflections on their learning and practice.
MET Advantage
Certified Program Leader with over 30 years of experience in Teaching & Training
Use of contemporary pedagogy for teaching and latest tools for content sharing and assessment
Unique Blended mode of Teaching & Learning (Online, Face-to-face and Live Lectures) that provides easy accessibility of distance education coupled with key benefits of online and full-time learning environment
Personalized Professional Assistance
Continuous Mentoring & Guidance
Based on Research & International best practices
Global conglomerate of educational institutes
Course Fees
Rs. 45,000 (Including applicable GST). It also includes face-to face teaching and Cambridge examination fees.
Neha Bhirud, College Lecturer
"This programme enabled a complete shift in my thought process which isn't an easy thing to achieve. Coming from a non-teaching background, CIDTL (Module 1) course helped me a lot to get acquainted with the different teaching & learning models and methodologies which can be implemented easily in the classroom."
Anu Murali, Assistant Professor, Vidyavardhini's College of Engineering and Technology, Vasai
"It was a good decision to enrol into the CIDTL (Module 1) course at MET. The facilitators are very friendly, cooperative and guide perfectly. The best part is the approachability to the faculty. Wishing institute, the very best in perfect moulding of students in future as well."
Anju Joseph, Teacher, IGCSE School
"I am very glad to share a positive journey of CIDTL at MET. I truly believe it is a place where one can find an amalgamation of learning, fun, lore and many such life preaching activities. It provides a motivating as well as a technologically equipped environment. All the faculties are enthusiastic and always ready to help. I am thankful to my mentor and all the facilitators for providing a platform to enhance my skills and an opportunity to showcase them."
Address
MET Rishikul Vidyalaya,
Bhujbal Knowledge City,
Bandra Reclamation, Bandra (West),
Mumbai - 400 050, Maharashtra, India
Call 7208006689, 7208006690, 7208006691, 7208006694, 7208006695 (10 am to 6 pm) or Give a missed call on 7777021818