MRV Annual Parent Orientation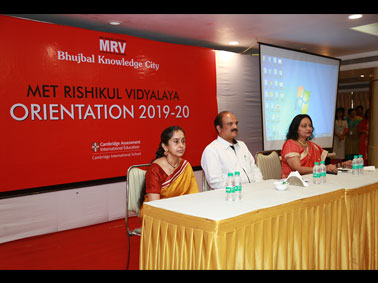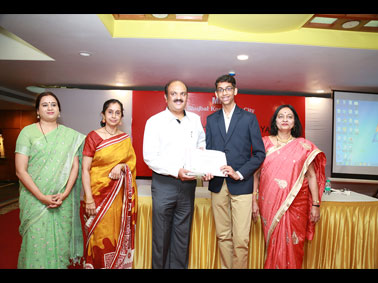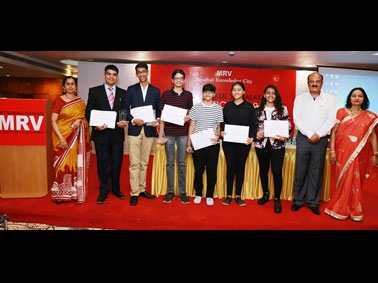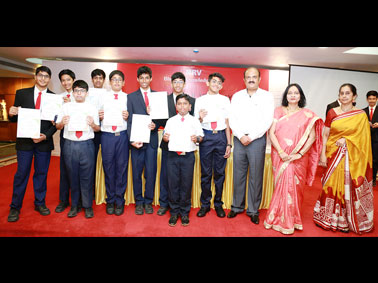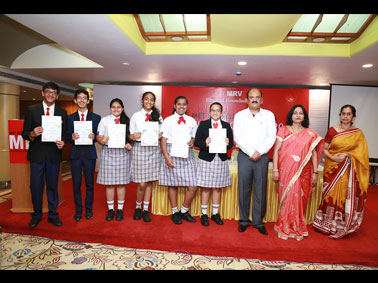 MET Rishikul Vidyalaya welcomed the Parents at the Annual Orientation, held on the 10th of June, 2019. Our honourable trustee Mr Pankaj Bhujbal, apprised the parents about the evolving changes in MRV, including the AS level, Enrichment programme, the International Early Years Programme and the CIDTL (An advances program for teachers).
The five academic toppers of the IGSCE batch 2019 were felicitated by Our Trustee, Mr Pankaj Bhujbal.
Students of Grade VIII & IX, showed their brilliance winning their place in the golf category in the Cambridge Upper Secondary Science Competition and were felicitated for the same.
Our Director Dr Arundhati Hoskeri spoke in detail about the achievements of the past academic year and the new developmental plans for the new academic year keeping in mind the vision and mission of MRV.
Our Principal, Dr G Nagashree gave a comprehensive, detailed programme of the enrichment programme; she also introduced the Subject Heads and The Program Coordinators.
Subject Heads oriented parents about the progression in their subjects.
All in all the parents were happy at the huge take away that day.
Tags: MET Rishikul Vidyalaya