MRV Annual Sports Day 2018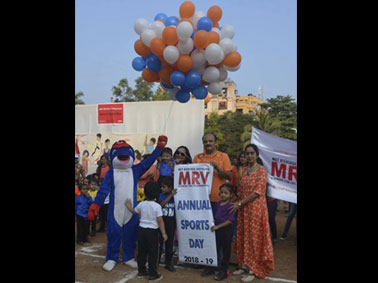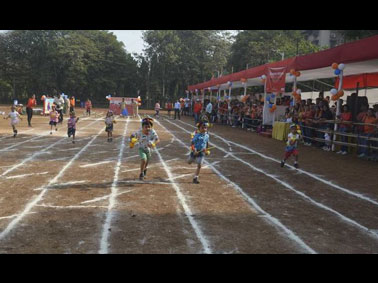 "Talent wins games, but team-work and intelligence wins championships".
Sports day is a platform to show case the talent and efforts put in by the young students, to make it a successful event. Sports at pre-primary level are not about competition. It is about having fun, being physically active, learning the basics of sports, building co-ordination & motor-skills, and to give the little angels an opportunity, to display their self - confidence, patience, zeal & sportsmanship.
The much awaited MET Rishikul Vidyalaya Pre-Primary Annual Sports Meet was held on 14th December 2018. The event started with a prayer by Sr.Kg students. This was entailed by the unfurling of the school flag, and the declaration of the Meet open, by MET Trustee Mr. Pankaj Bhujbal, Director Dr. Arundhati Hoskeri along with Principal Dr. G. Nagashree, marking the commencement of the ceremony. The students entered into the spirit of the occasion, in a grand way with a variety of displays. Once the races began, the air was filled with cheering and tons of encouragement for the young athletes. True to its theme, the show ended, with a message of spreading happiness everywhere!
Tags: MET Rishikul Vidyalaya