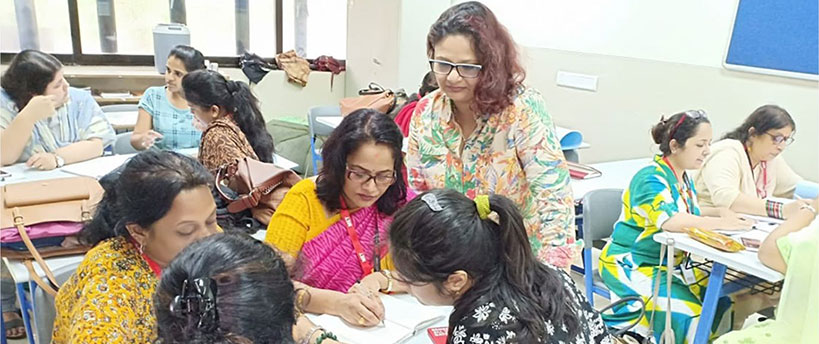 Post Graduate Diploma in International Early Childhood Education (PG Diploma-IECE) is powered by Inspired Learning
The International PG Diploma - IECE programme is designed to provide an in-depth knowledge of physical, social, emotional and intellectual development of children from birth till the age of 6.
The PG Diploma - IECE enables professionals to:
Be an international pre-school teacher
Be a centre manager
Be a day-care professional
Manage activity centre
Develop curriculum for pre-school
Start your pre-school
Start a day care centre
Who should do it?
PG Diploma - IECE is for those who have a passion for working in Early Childhood Service Sector
Young graduates
Professionals from other discipline
Parents of young children
House wives
Centre heads
Programme planners


Why MET?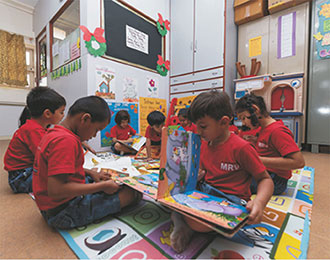 500 hours of practical experience in an International school
Practicum under International Early Year Curriculum (IEYC) which is used by over 140 nurseries & early year settings, in 47 countries globally.
Over 300 hours of intensive theory classes by experts of National and International schools
State of art facilities/libraries/computer labs
Hands on experience in a pre-primary set-up of International school
Certified Programme Leader with experience of 25+ years in early education
Personalised Professional Assistance from senior faculty from the field
Field visits to leading pre-primary centres
Continuous mentoring & guidance
What is the minimum qualification required?
Graduate in any discipline

What does the PG Diploma - IECE involve?
Theory Papers - 300 hours
Child development
Communication with children and parents
Pre-school organisation and management
Principles and practices in Early Childhood Education (International & National)
Physical well being - health, nutrition and safety in early years
Curriculum & pedagogy in Early Childhood Education (International & National)
Practicum - 500 hours
Supervised lessons in a pre-primary class
Preparation of journals - observations, creativity
Readiness kit
Visits to nursery schools following different curriculums
Teaching aids preparation, organise festivals and celebrations
Seminar presentations
Annual exhibition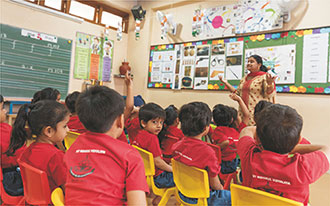 How will the IECE candidates be assessed?
Continuous assessments – for all practical lessons, teaching aids etc.
Mid-term exams- scheduled in Oct /Nov
Final exams – scheduled in April
Self-study and other subject related assignment will happen on an ongoing basis


What Certificate will I get?
The successful students will be awarded Post Graduate Diploma in International Early Childhood Education under the aegis of Mumbai Educational Trust (MET) and Inspired Learning.
A transcript and individual mark sheet will be provided along with the Post Graduate Diploma.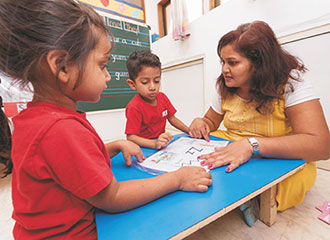 What are the timings?
The programme will run from Monday to Friday from 9.00 am to 3.00 pm at MET

Course Fees
Rs. 60000 (including taxes). It also includes teaching and examination fees. Fees is payable by Demand Draft drawn in favour of 'Mumbai Educational Trust' payable at Mumbai.


Management & Faculty
Dr. Ritu Uppal (Ph.D (Educational Technology), B.Ed, Masters in Educational Technology - Computer Application)


Programme Director with over 27 years of experience in the field of education
Programme Leader for Cambridge International Diploma in Teaching and Learning
Head of Department, Centre of Educational Technology at Mumbai Educational Trust, Bandra.

Ms. Archana Jamdar, Founder, Inspired Learning


Chief Programme Facilitator - Diploma in Early Childhood Education & Development
25+ years specialised experience in Early Childhood Care & Development (ECCD)
Executive Committee Member for Association for Early Childhood Care & Development (ECCD) – National & Mumbai