Advantage MRV
Sports, games, co-curricular activities and social awareness education are an indispensible part of the MRV academic programme. Various co-curricular disciplines are inter-woven within our main stream teaching and learning.
Aesthetics: Western Music, Speech and Drama, Fun Dance, Yoga, Pottery, Keyboard, Rhythm & Vocals, Art & Craft
Life and Knowledge Skills: ICT (Computer Applications) and PE (Physical Education)
Uniformed Groups: Scouts and Guides
After School Programme
We also have a specially designed After School programme which is conducted by experienced coaches who train interested students in a variety of outdoor sports ranging from cricket, skating, gymnastics, chess, lawn tennis, basket ball, karate, archery, athletic to football.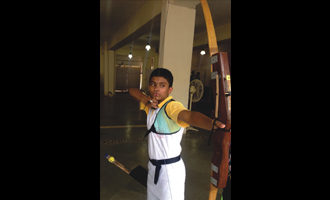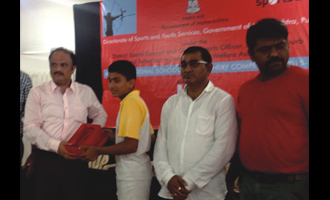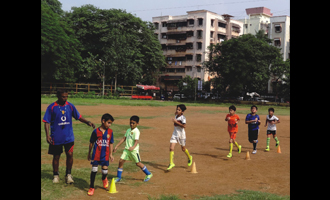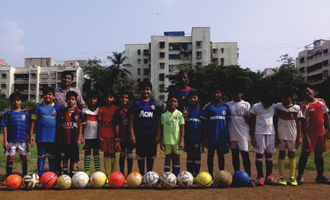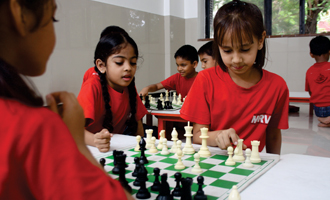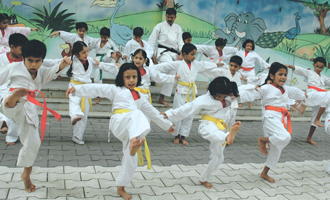 ---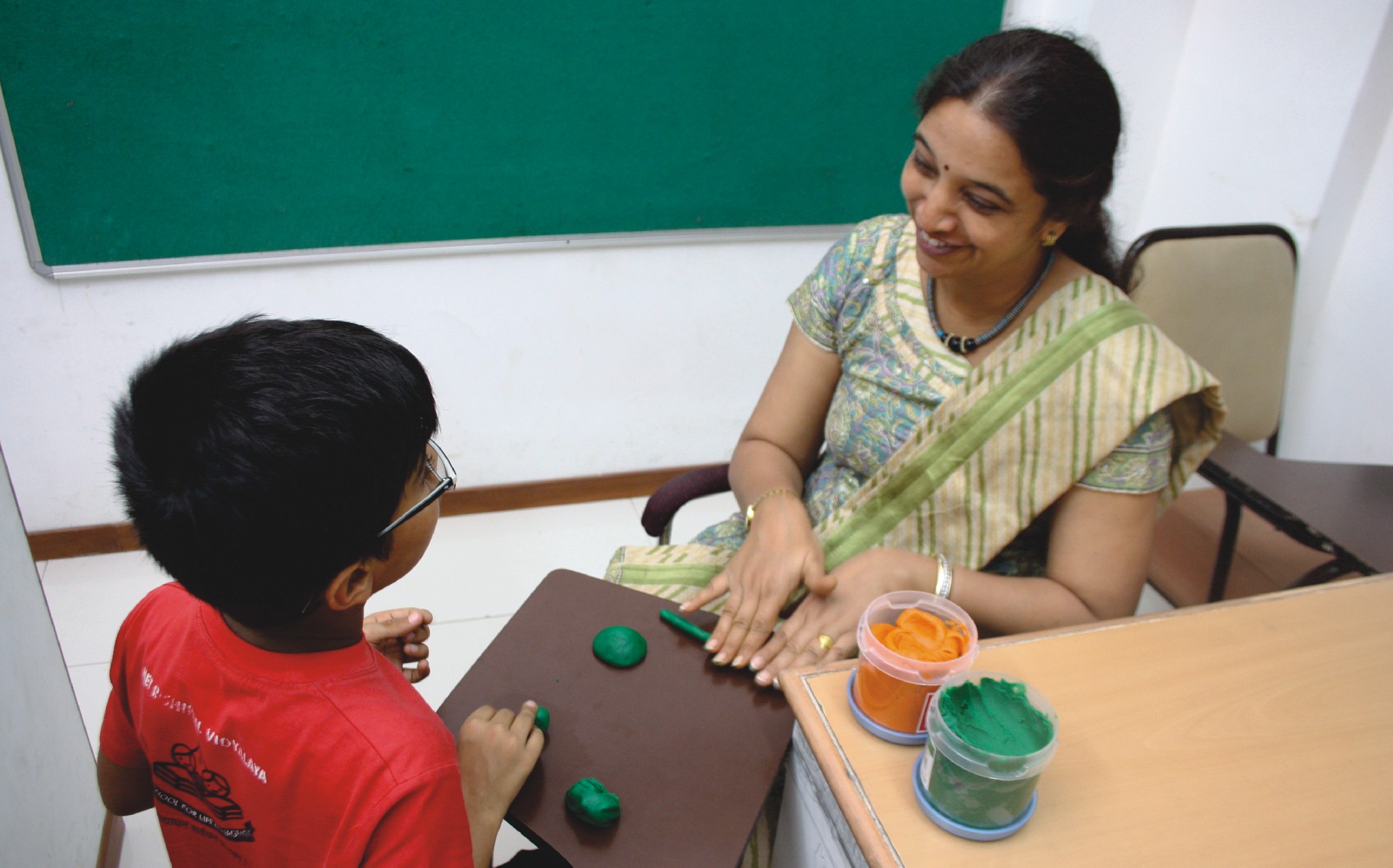 Special Needs
Children with special needs in both Pre-School and in Primary and Secondary section are also supported through an In-School Counsellor and Special Educator using a comprehensive array of methods. The primary goal is to promote the emotional, intellectual, social and academic development of the learner through collaborative team efforts of the teachers and Special Needs staff.
---
Celebrations /Assemblies
Every morning we have an assembly for the entire school which includes prayers, songs and sharing of current news. We hold Indian values and traditions in high reverence and create opportunities through theme based assemblies and value education to make a lasting impression on every child's mind. Celebrations are conducted every fortnight accross all sections. Grades one to four and Grades five to eight come together for in-school celebrations and assemblies.
These assemblies are either value based or are celebration of festivals. Celebrations of various local events and festivals also form an essence of the MRV culture. The objective is to give students a message through planned, creative and fun filled activities. The students are trained and guided by their teachers and specialist staff. This provides a platform for each child to develop confidence and her/his oratory skills.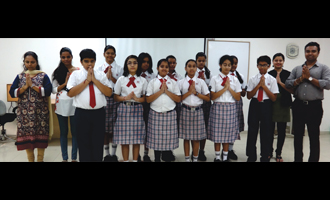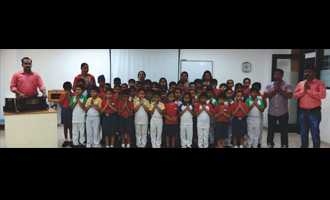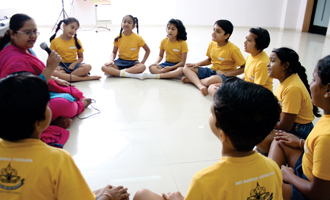 ---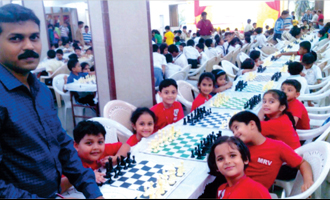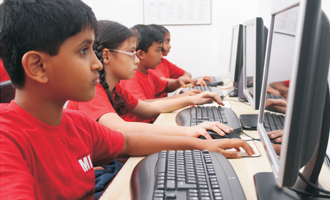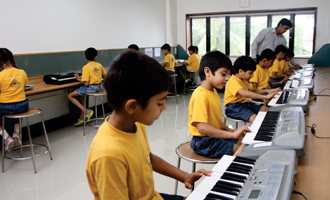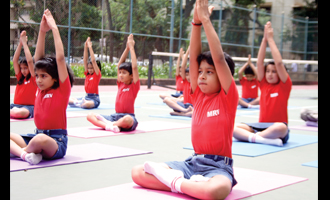 Competitions
Excitement is possible where there is contest. So to infuse loads of excitement and healthy competitive spirit in our students, we have intra class competitions which are held every month. The talent of our student is tapped through various intra school competitions like elocution, quiz, recitation, chess, etc. This also develops the spirit of healthy competition in our children at a young age. These competitions not only help us to extract hidden talents, identify potential but also enable the growth of our kids to face challenges and emerge as GO GETTERS.
---
Inter School Competitions - Synergy
Be it sports, essay writing, Homi Bhaba Science Exams or Synergy, MET Rishikul Vidyalaya takes pride in participating and winning to leave behind a footprint in many prestigious Interschool events. Each child is tapped for the hidden talent and nurtured to do the best.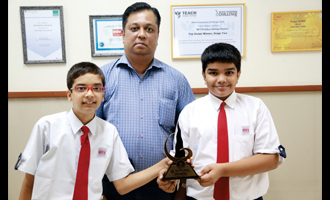 ---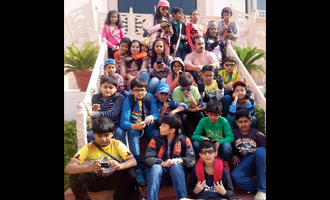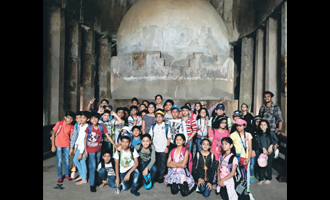 Excursions and Field Trips
Educational excursions are a part of our curriculum. Our students go on excursions to different parts of India. These excursions are a mix of "learning by seeing" and "fun while we learn". Excursions at MRV offer opportunities for the student-student and student-teacher bonding while equipping students skills for independent living. Every topic in Pre-School begins with a field trip following the maxims of "Experiential Learning" and "Concrete to Abstract". Field trips are an integral part of our teaching and learning process. They help children to make real life connections and extend their learning beyond confines of the classroom walls. Many academic topics are explored through field trips to places in and around Mumbai.
---
House System
Our aim at MRV is to create leadership qualities in our children and we visualise a WORLD LEADER in each and every MRVite. To instill the spirit of healthy competition we have introduced the house and monitor system which will give children an opportunity to plan, work in a team and lead their peers taking on situational leadership.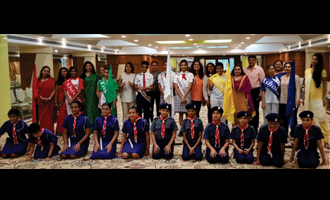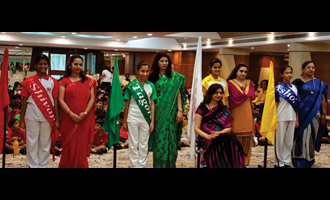 ---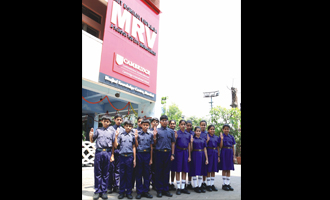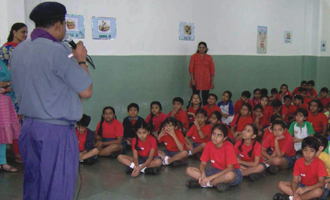 Scouts and Guides
"Be Prepared" is what our Scouts and Guides put in practice in their patrols and company. With numerous adventure and close-to-nature activities our students are truly prepared.
---
MRV Parent Teacher Association
At MRV the PTA has taken up the active role of building strong working relationships among Parents and the School with the prime objective of giving the best to our students.
This is disbursed through regular meetings to represent the views of parents, to establish a forum through which parents can communicate their opinions and concerns. The PTA has been an enthusiastic participant in the Green Diwali Mela where the entire school comes together towards a cultural community celebration. Parents Cricket Match is another joyful event which is organised by PTA. Furthermore, it takes up an active role in organising initiatives towards the community and sensitivity to the environment, planning teacher appreciation activities, working towards streamlining the student transport and much more. PTA's proactive initiatives align with the MRV ethos and have been instrumental in many ways to go a long way, ensuring students' welfare.