MRV Annual Sports Day 2019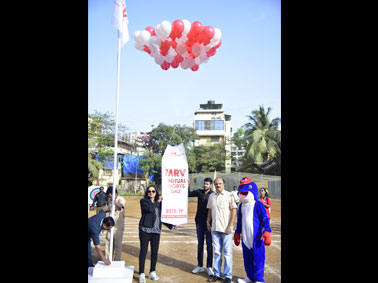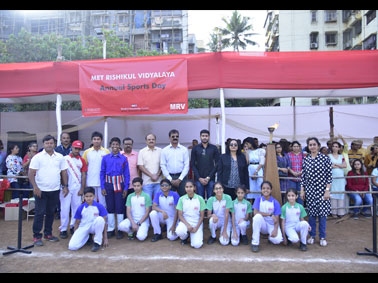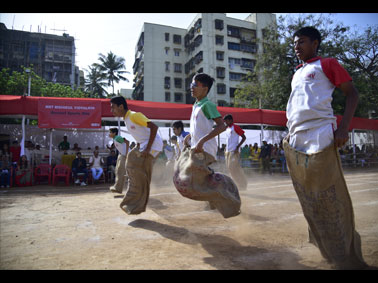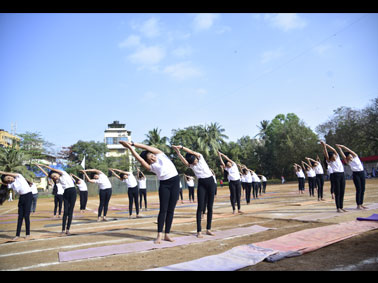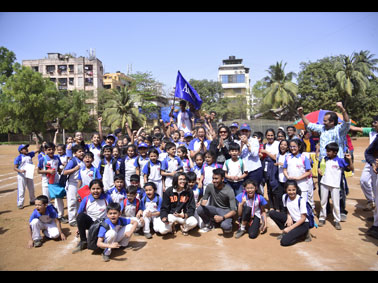 The 16th Annual Sports Day Meet, for the Primary and Secondary section, of MET Rishikul Vidyalaya was held on 8 February, 2019. The meet was graced by the honourable trustees, the director, the principal and the Guest of Honour - Kaustabh Bhosale (Archer) , Raju Sutar (Cricketer). Gaurav Dixit (Director of School Games Federation of India) was the Chief Guest for the event.
After the flag hoisting and the torch run, the sports pledge was taken, to inculcate the spirit of sportsmanship. The sports meet 2018-19 was declared open to thunderous applaud, by our honorable Director Dr. Arundhati Hoskeri.
The event opened with displays. The band display was performed by secondary students, followed by the Pom Pom display by students of Grade 1, 2 and 3. The Zumba display, a total body workout stole the show, performed by the secondary students. Yoga- ancient form of exercise was performed by Grade 5 and 6. Martial Art of self – defense was the culmination of the displays.
The Athletic events commenced, followed by the parents, teachers and the ancillary staff competition. Ashoka House was awarded as the overall house champion.
The event drew to a close with the National Anthem song and the Principal, Dr. Nagashree declaring it so, with the school flag lowered and extinguishing of the sports torch.
Tags: MET Rishikul Vidyalaya