One Act of Kindness: MRV's Salute to Indian Army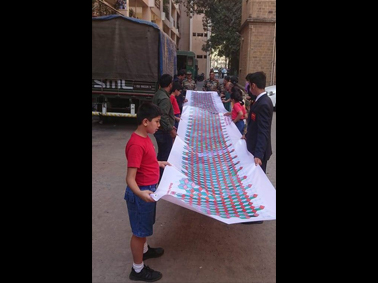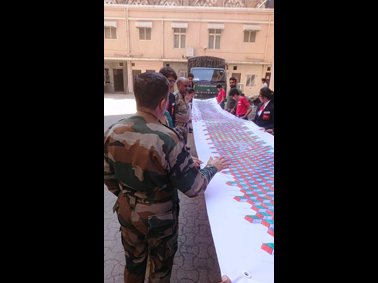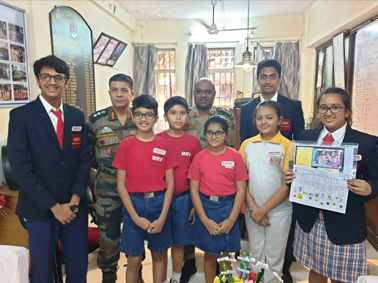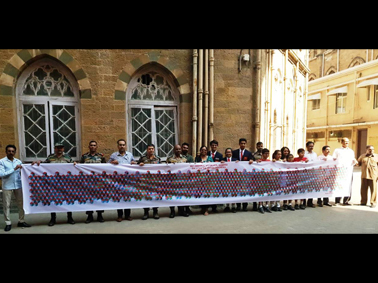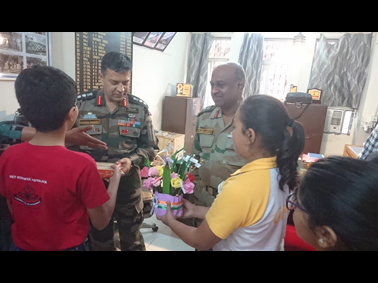 On the occasion of Republic Day, students and staff members of MET Rishikul Vidyalaya created a 26 feet long poster of an optical illusion image with more than 850 personalised messages for the Indian Army. The activity was named as 'One act of Kindness' giving the best wishes to the Indian Soldiers. The poster was personally handed over to Col. Shirish Panday and Col. Rajesh Japtap (NCC – 6 Maharashtra Battalion). They received the poster with immense joy stating that the poster was indeed a unique gift of appreciation to the Indian Armed Forces from MRV. The entire journey from writing the messages, creating the poster and personally handing it over to the Indian Army was indeed an honour for the MRV students and its staff.
Col. Shirish Panday said to MRV students, "Thank you or your wonderfully kind gesture of remembering your soldiers on the occasion of 26,th January. It's a very unique showcase of your ingenuity and creativity". This poster is now being sent to the soldiers deployed ahead of Leh (Northern Borders). Col. Panday further added, "We can assure you that the soldiers will be very happy to know that they are loved".
On Republic Day 2020, this is MRV's way of saluting the Indian Army.
Tags: MET Rishikul Vidyalaya