BRAND WARS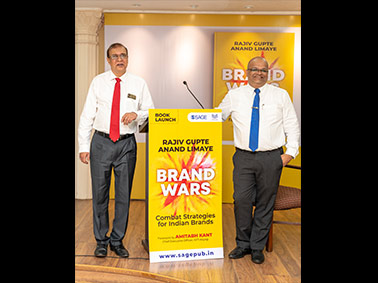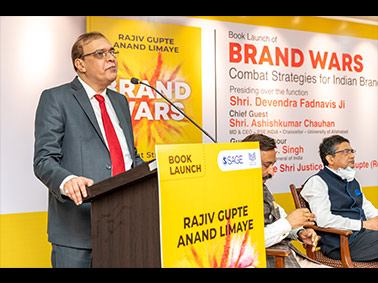 It's a moment of pride to state that a book - 'BRAND WARS: Combat Strategies for Indian Brands', authored by Dr. Rajiv Gupte, Faculty – MET Institute of Management, co-authored with Mr Anand Limaye, visiting faculty, MET AMDC was recently launched at a high profile event.
It was held at Indian Merchant Chambers on 30th September, 2021 in the presence of Shri Devendra Fadanavis, Former CM of Maharashtra, Shri Ashishkumar Chauhan, Managing Director & CEO – BSE India and Chancellor of University of Allahabad, Shri Anil C Singh, Additional Solicitor General of India and Justice Shri Suresh Gupte (retd), Bombay High Court.
Many congratulations to Dr Rajiv Gupte and Mr Anand Limaye!
Tags: MET Institute of Management , MET Asian Management Development Centre