MET Institute of Management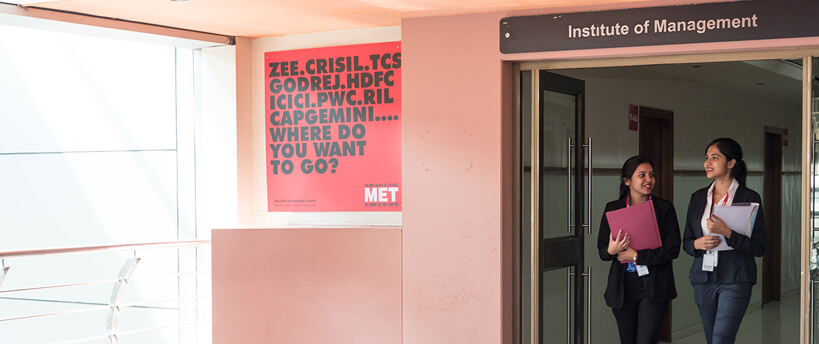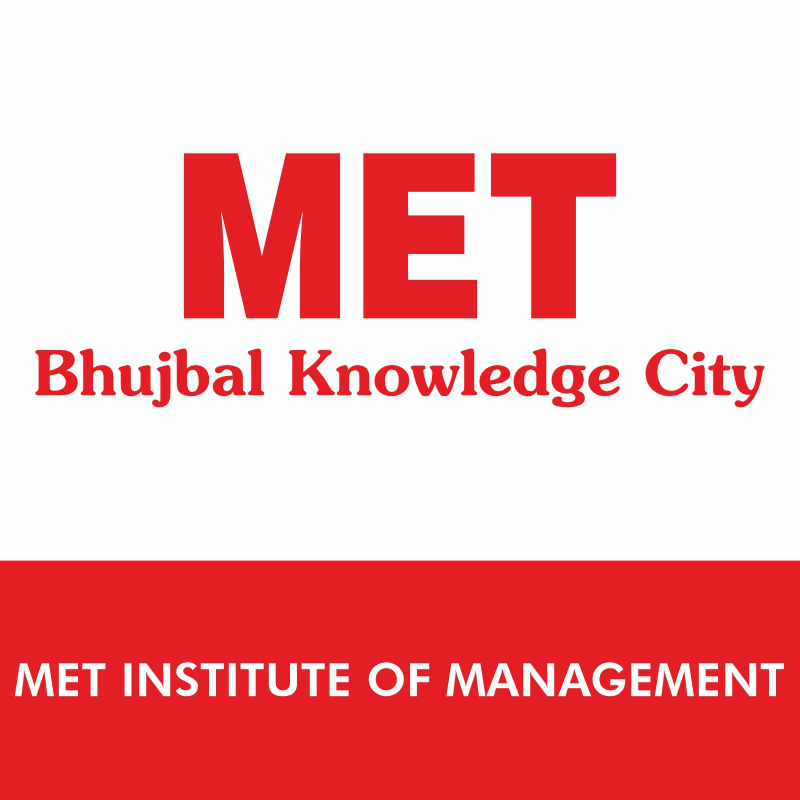 Recognised as one of the top ranking B-School located in the heart of Mumbai - MET Institute of Management (MET IOM) is affiliated to the University of Mumbai and approved by AICTE. MET IOM is known as an institute that produces globally competent and locally relevant managers. The professionals are groomed through training and projects, where MMS and Part Time MBA students can test their learning, thus staying true to management being a professional course. With excellent faculty and supplementary interactions with the academia and the industry the students gather up-to-date knowledge in a conducive environment with updated infrastructure and the latest aids to supplement their classroom learning. Not surprisingly this has enabled MBA students from MET make a mark in the corporate world.
MET Institute of Management, India's leading B-School and a top MBA College in Mumbai has so much to offer to those aspiring to make a successful management career. It has a well-stocked library with over 60,000 books, 150 periodicals, 4000 on-line journals, magazines and databases and e-learning resources which make it a haven for a knowledge-seeker. This is complemented with excellent placements, state of the art infrastructure that includes laboratories equipped with the latest resources, wi-fi connectivity, an impressive conference room and AC classrooms with learning audio-visual aids that set the stage for student engagement. Coupled with this is a recreation centre with a choice of games, a trainer for outdoor games and facilities to unwind with playing and listening to music.
In recognition of the global ethos, we have also along with the University of Mumbai, established tie-ups with Tianjin University, China and Hawaii University.
We thus attempt to live up to our faith – Knowledge is the supreme form of wealth (vidyadhanam sarva dhanam pradhanam) in attempt to bring to fruition our vision of shaping professionals of tomorrow.
MET Institute of Management offers:
Our Esteemed Faculty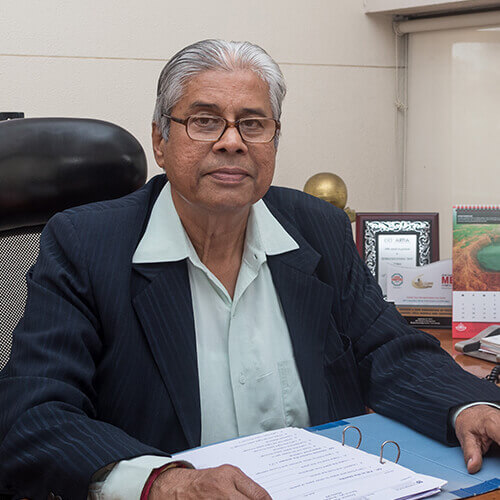 Dr. Page Vijay Raghunath
Director
PH.D., MMS, B.COM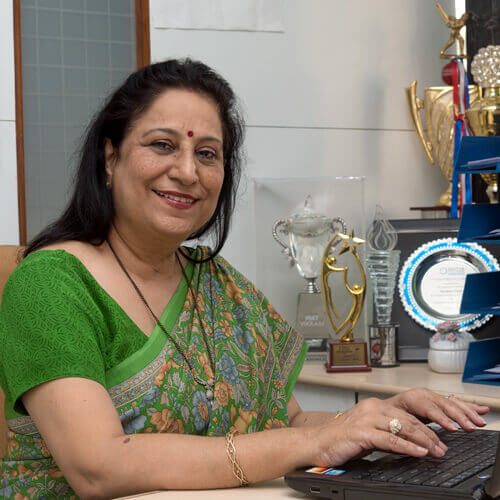 Dr. Tandon Sangeeta Pradeep
Professor
Ph D (Management), MA (Indus. Eco), MA (Eco), B Ed, PGD (PM & IR)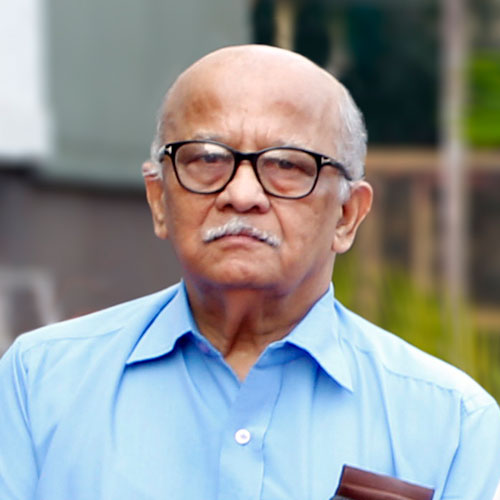 Mr. Naik Vikas Virupaxa
Professor
MS (USA), BE (Mech)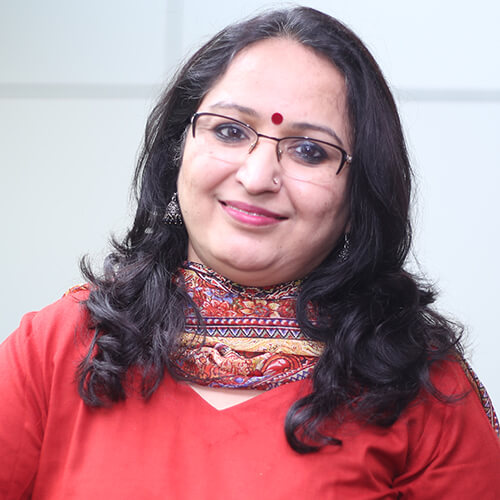 Dr. Joshi Nirmala Sanjay
Professor
PH.D., M.COM, MFM, B.COM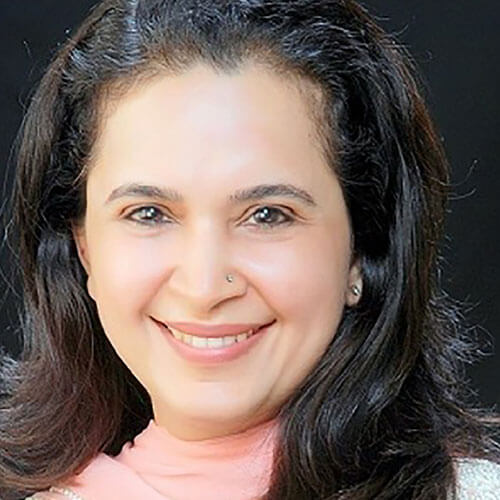 Dr. Virani Farida Wajid
Professor
PH.D., MHRDM, BA, Dip T & D, Dip Edu Mgt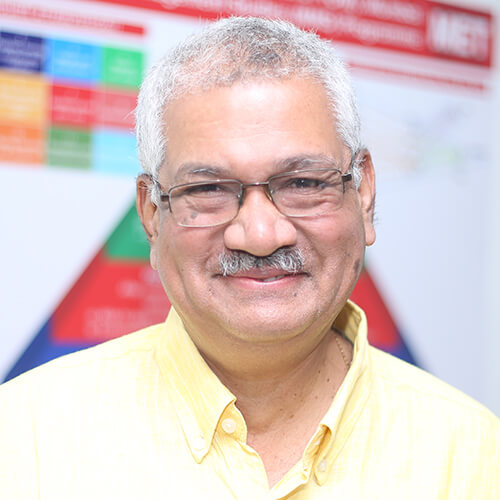 Mr. Shirodkar Vikas Sharatchandra
Professor
Fellowship of IIM Calcutta, MA (Indu. Psych), BS (Hons)
Dr. Gupte Rajiv Madhusudan
Associate Professor
MMS, B.PHARM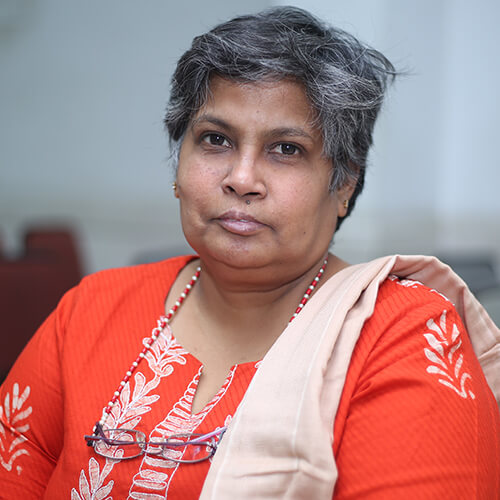 Dr. Shirodkar Preeti Sharatchandra
Associate Professor
PH.D., MA, BA
Placement Process