Adhyapan – The Transformation Hub, is a student-led initiative that seeks to improve the skills of poor school kids by offering training and mentoring in the areas of general knowledge, verbal ability, digital literacy, and general aptitude.
Each mentee will have a mentor allocated to them as part of the initiative, who will regularly monitor and assess their progress. Through experiential learning, Adhyapan is a unique pedagogical intervention that aims to foster social responsibility in our B-School students.
The initiative began with several sessions being conducted with pupils from Purushottam High School in Kherwadi, Bandra East. 24 sessions are held as part of the curriculum over the course of a year. These sessions are led by a 15-student team from MET IOM in order to get to know their mentees better and forge bonds via engaging activities and games.
The ultimate objective of this initiative is to prepare these little stars for life outside of school by assisting them in choosing a career choice and developing the fundamental skills required on a daily basis.
Mathematics and English speaking are the priority topics for the children, every session has a topic explained to the children and on a similar basis, a game is conducted to keep them physically and mentally involved in the program with constant learning.
To keep the kids more informed about current events and significant figures in society, general knowledge tests are administered on these subjects. Additionally, instruction is provided on computer programs including Microsoft Office, Google Tools, and email composition to improve their digital literacy.
Activities focusing on personality development and future orientation are also carried out with the goal of boosting children's self-confidence.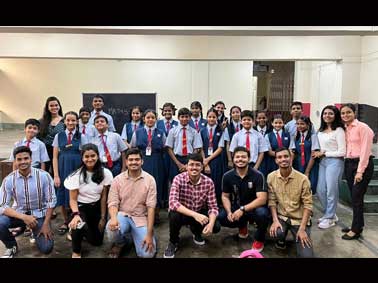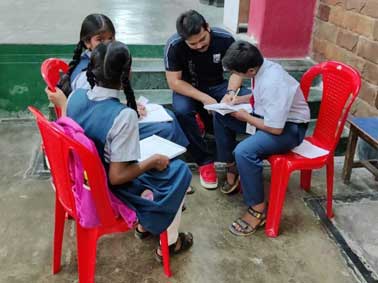 MET Institute of Management institutionalized its Student Consulting Cell in 2022. MET IOM has a tie-up up with various international and national consulting organizations like Consulting Services Recruitment Notice (CSRN) - An online platform connecting student groups with high impact management consulting projects, IMCI (The Institute of Management Consultants of India) to foster the growth of the cell.
The Student Consultancy Cell is a dynamic and innovative initiative that helps develop a connection between the academic institution and the corporate world. It serves as a platform for students to gain real-world experience by working on consulting projects for various organizations.
The added benefits of participating in a consulting cell as an MMS student is not limited to gaining practical consulting experience but also building a network of contacts, and developing teamwork and leadership skills. Consulting cells offers opportunities for faculties and students to attend consulting conferences and workshops, as well as interact with industry professionals. Institute encourages faculty to conduct research and has conducted 5 days FDP's in the area of consulting. We register ourselves for various organization and register for their consulting project along with the students.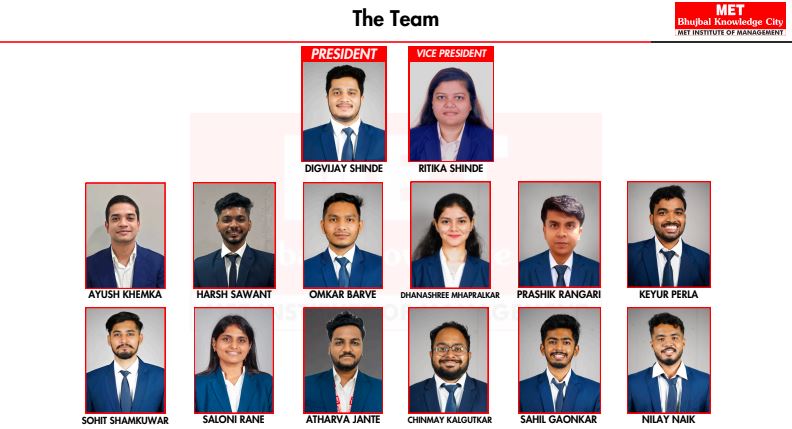 Students have provided consultancy to the following