MET Institute of International Studies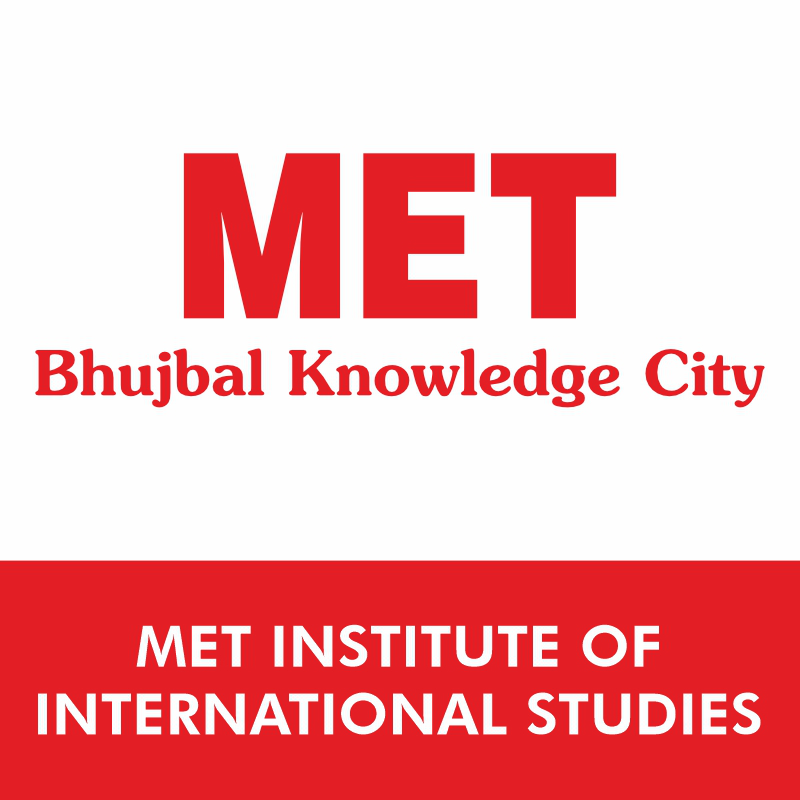 MET began providing quality Global School Education by establishing MET Rishikul Vidyalaya in 2002. MET Institute of International Studies (MET IIS) was a natural progression to the legacy of the MET Management in making Global Higher Education accessible to Under-graduate and Graduate students. MET IIS is a leading International college in Mumbai which focuses on developing a deeper understanding of concepts which are globally acclaimed. The International undergraduate & Post-graduate program offered by MET IIS is committed to provide every learner with a quality education, offering them an affordable route to obtain a globally recognised International degrees and access to top foreign universities without leaving India, unless they want to complete part of degree overseas.
As the world shrinks into a Global village, elements of conducting business are rapidly coalescing in to common synergies and strategies. Globally defined strategies are increasingly being used at local level while local approaches are gradually finding a global foothold.
Education too cannot be left far behind from the methods and systems used in the world's leading Colleges and Universities. To get the best out of the Higher education available across the world, MET IIS has tied up with NCC Education, an awarding organisation and global provider of British education, in getting a bouquet of recognized International Study programs such as IFD, graduation courses and postgraduation degrees (Level 3 to Level 7 Qualifiers) from the best foreign universities of UK, Australia and Canada.
Students can now acquire these coveted International Degrees after 12th in different streams while studying in India at MET IIS Mumbai campus with an option of progressing for second and third year in foreign universities.
These International Integrated programs designed by NCC Education and approved by partner Universities continuously help students gain the experience of thinking analytically and innovatively about the most critical issues in global enterprise and also the development of leadership abilities to effectively manage complex work-place environments. This International degree is delivered through a dedicated team of academicians and industry professionals combined with the modern facilities available at MET Campus.
MET IIS is an Accredited Partner Centre of NCC Education, offering the following under-graduate & post graduate international programs in Mumbai, India:
Level 3 International Foundation Diploma (L3IFD) course after 10th Standard
Level 4 and Level 5 Diploma in Computing
Level 4 and Level 5 Diploma in Business Information Technology
Bsc (Hons) Business Computing and Information Systems validated and awarded by the University of Central Lancashire (UCLan)
Level 4 and Level 5 Diploma in Business
BA (Hons) in Business Administration
Level 7 Diploma in Business Management. The first year of MBA coursework component.
IELTS (International English Language Testing System)
NCC Education is an awarding organisation and global education provider of British education, which offers the complete education solution to their global network of Accredited Partner Centres in more than 50 countries worldwide.