71st Republic Day Celebrations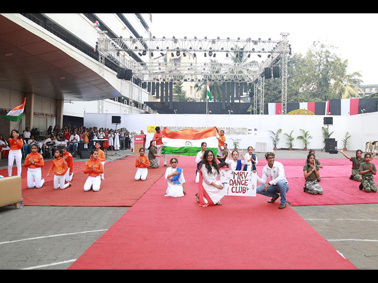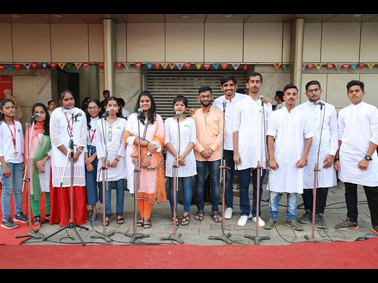 The Republic Day is celebrated in the honour of the day when India's Constitution was signed and India was declared a republic on 26th January, 1950. MET and MRV celebrated the day with patriotic fervour, hoisting the Tricolour and singing the National Anthem. Hon. Trustee Pankaj Bhujbal and Dr. Vijay Page, Director General - MET Institute of Management addressed the students on the occasion in the presence of MET Directors, Principals, HODs, faculty, staff, students and parents.
As an ode to the spirit of India, MRV Dance Club presented a unique act of Unity through their beautiful rendition of contemporary, semi-classical and hip-hop fusion. The Tricolour coded dancers brought out the sense of integrity in India's diversity with their power packed performance on the Republic Day. METizens multiplied the spirit of the celebrations by presenting songs about the pride of India.
Tags: MET Institute of Post Graduate Diploma in Management , MET Institute of Management , MET Institute of Mass Media , MET Asian Management Development Centre , MET Centre for Insurance Training, Research & Development , MET Institute of Pharmacy , MET Institute of Medical Sciences , MET Institute of Information Technology , MET Institute of Computer Science , MET Institute of Software Development and Research , MET Institute of International Studies