AARAMBH - An Induction program for MCA batch 2022 - 24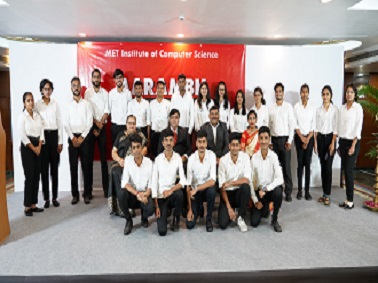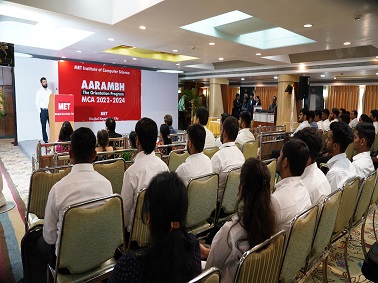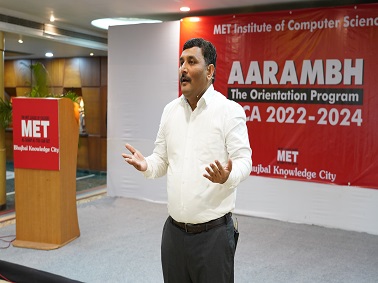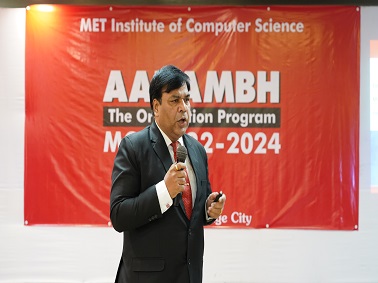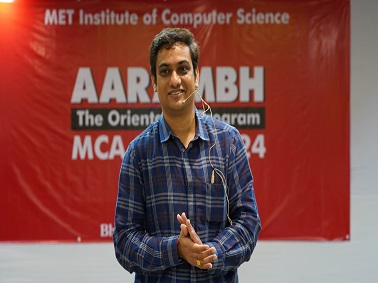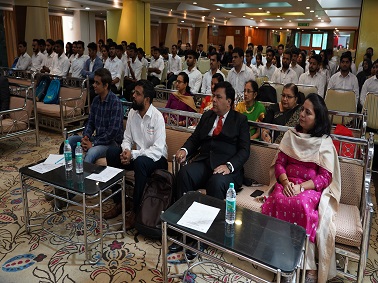 MET Institute of Computer Science welcomed the new batch 2022-24 of MCA students at during the induction program, 'AARAMBH' held on 28th November 2022.

Chief Guest, Dr. Yogesh Karpate, CTO, ChiStats shared his academic journey and guided the students also in the area of entrepreneurship. Mr. Sunil Patil, Manager IT, Asian Paints discussed various aspects such as cracking an IT interview, Surviving in IT industry and the Demands of the IT industry.

The students were introduced to the institute, the course work and had a great time networking with their batch mates.