Acquiring Customers with Respect, Honour & Dignity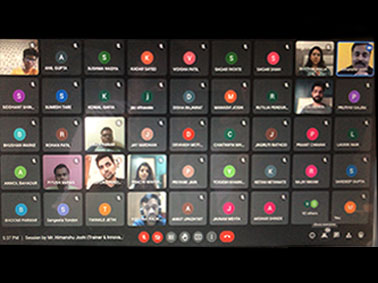 Mr. Himanshu Joshi, Founder of the world's first iconic insurance theme based 5-star Advisor Learning Resort at Statue of Unity and a man with a rich experience of more than 60,000 hours of Counselling and Training addressed online, the First Year MMS students on 12th June, 2021.
He spoke about creating a Purpose in life, an individual identity differentiating from the crowd and benchmarking oneself. He discussed how to deal with pressures of Attitudes and Thinking big. The session was attended by 150 people interactively and inspiringly.