An Enabling HR Summit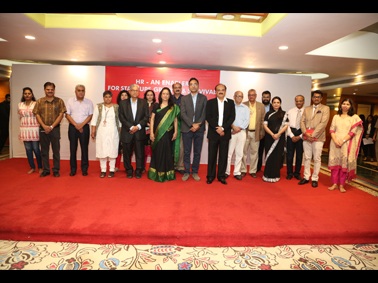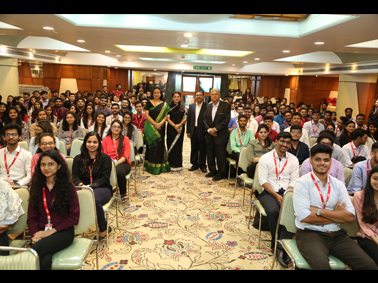 India is one of the fastest growing startup landscape in the world and every major accelerator, investor, angel group, is becoming a part of this growth journey. However this silver cloud has a dark lining: up to 90% of startups in the subcontinent eventually fail, mostly due to a lack of innovation according to a report by Oxford Economics. What startup founders tend to overlook is that gaining access to human capital can be just as potent as access to financial capital.
MET Institute of Management, conducted an HR Summit on the 6th October 2018 where esteemed HR professionals shared their experiences on the role of 'HR - An Enabler for Startups, Growth & Survival'. Mr. Shitij Agrawaal, CEO - Sahyadri Agro Retails Ltd, Mr. Ashish Pinto, Group Head HR - Balaji Telefilms, Mr. Vikas Shirodkar, Dean HR – MET Institute of Management, Mr. Vasant Sanzgiri, Group Head HR - Shapoorji Pallonji Group, Mr. Binit Bhatt, CEO - Gems & Jewellery Skill Council of India, Mr. Rahul Pinjarkar, Director HR - Trent Hypermarket and Mr. Rohit Mehra, Business Head - Shriram Life shared wealth of knowledge on the critical role of HR in success journey of an organization.
A common thread shared by all the speakers was - A big part of an HR leader's role is ensuring effective hiring processes where intrapreneurship needs to be prioritized while selecting new hires. In addition HR is also responsible in building a culture that promotes free thinking, autonomy and innovation.
The HR Summit was organized by Dr. Farida Virani, Prof. and HoD - HR and Behavioural Sciences - MET IOM. The occasion was also graced by Dr. Vijay Page, Director General - MET IOM and Dr. Sangeeta Tandon, Deputy Director - MET IOM.
Tags: MET Institute of Post Graduate Diploma in Management , MET Institute of Management , MET Asian Management Development Centre , MET Centre for Insurance Training, Research & Development