Arthshakti- Budget dreams 2021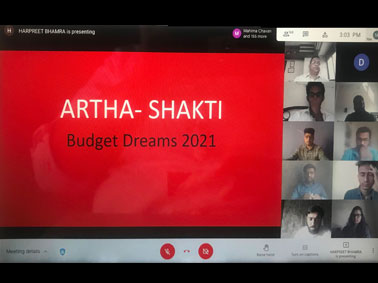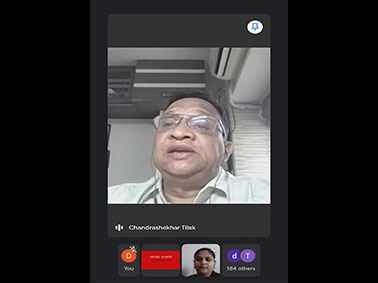 On 12th February, 2021 at 3:00pm "Arthshakti- Budget dreams 2021" was presented online through Google Meet. A well-known personality in Financial Markets and Public speaker on the matters of Public policy, Economy and Finance Dr. Chandrashekar Tilak addressed MMS students and faculty members.
He discussed the economic survey and budget declared by the Government of India in February 2021. He spoke about the impact of the current budget explaining the government's disinvestment policy in particularly of the forthcoming IPO of LIC. He shared his knowledge on the Economic Policy of Government highlighting the scope of GDP in the coming years.