Battle of Wits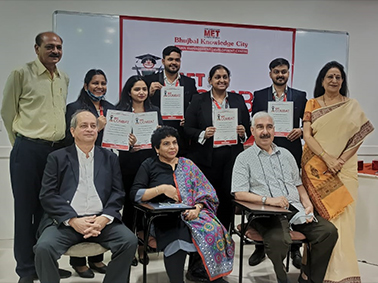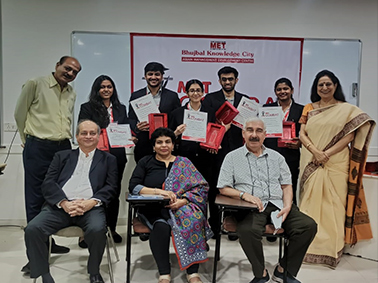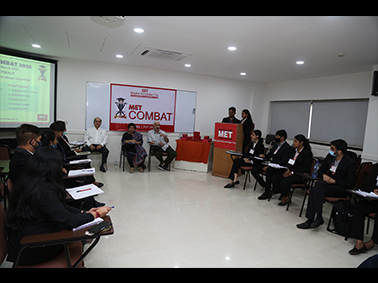 With a view to instil competitive excellence amongst students and honing their analytical and leadership skills, MET Combat (Debate Competition) was organised for the PGP eMBA and PGP SBA students on March 3, 2022. The competition was graced by esteemed judges, Mr. Arjun Marphatia, Ex. Sr Vice President, Enam Asset Management Pvt. Ltd, Dr. Abha Doshi, Principal, MET Institute of Pharmacy (Degree), Mr. J.G. Irani, Director, MET Marcom.
Every student of the 2021-23 batch participated in the event and well discussed on a theme of contemporary global significance. The topic of the final round was 'War is always unjustified'.
The winning team comprised of Afifa Ansari (Leader), Akhilesh Agrawal, Anisha Rodrigues, Arnav Multani, and Dhara Patel. The Runners Up Team members were Snigdha Kumar (Leader), Rishikesh Tripathi, Sailee Shinde, Sarvesh Tripathi, and Janhvi Parekh. The Best Speaker Award was given to Arnav Multani.