Gender Sensitisation Awareness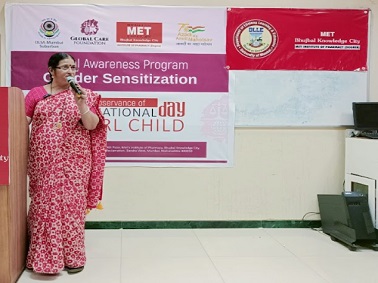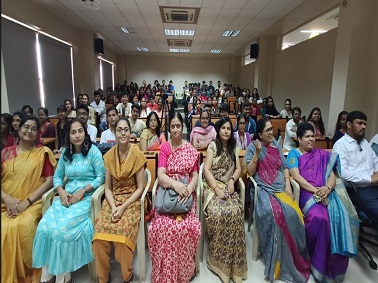 The Gender sensitisation committee and DLLE committee of MET Institute of Pharmacy (Degree) organised a program on Gender Sensitisation in observance of 'International Girl Child Day' on 22nd October 2022. The guest speakers were honourable Judge Karuna Rajput, Judge at Small Causes Court and Adv. Trupti Patil, Senior DLSA panel advocate along with MET IOP (Degree) Alumni, Ms. Hafsa Khan and Mr. Abid Ahmed, Founder, Global Care Foundation.
Adv. Trupti briefed students about the government's effort to provide legal service to the poorest through the DLSA and POSCO Act which is about the protection of children against sexual harassment. She helped the students understand the various women's rights and how to fight back in case of discrimination. She spoke of the twelve steps to achieve gender equality. Judge Karuna shared her life experiences and explained the need of stopping discrimination from households. She enlightened the students to generalise every job irrespective of gender, thus generating awareness regarding gender equality.