Living the Healthy Life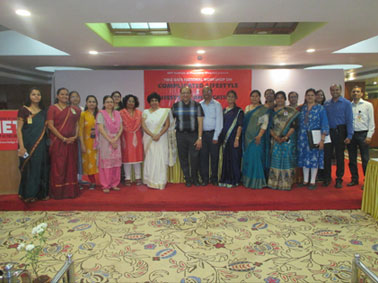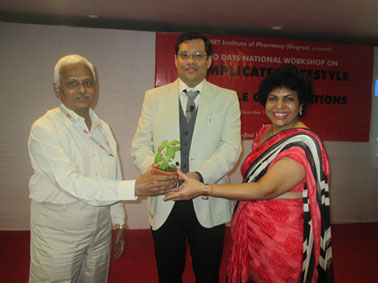 A two days symposium titled "Complicated Lifestyle - Lifestyle complications" was organized on 14th and 15th December 2018 by MET Institute of Pharmacy (Degree). Aimed to tackle the issues of the youth, the sessions had a nice blend of eminent speakers.
The first day dealt with youth and the lifestyle problems like nutrition and diabetes by Dr. Pradeep Gadge, a Diabetes & Nutrition Expert, ill-effects of noise by Mrs. Deepa Valame, an Audiologist and the day ended with an amazing interactive and fun filled quiz session for the students by Dr. Tushar Shah, a famous Physician in Mumbai. The second day was a mixed bag of music and its healing power by Mr. Roshan Mansukhani, a holistic music healer followed by an interactive session on current issues faced by students of like anxiety & depression by Ms. Ana Khan, a Psychologist & Counsellor. The symposium ended with Dr. Mukesh Gupta, an Obstetrician guiding students on Anger Management. The students took away valuable insights which will help them lead a healthy and stress-free lifestyle. A poster competition too was held for students, which was judged by external Pharmacy faculty members. An insightful and valuable symposium indeed.