MCA Aarambh 2020-21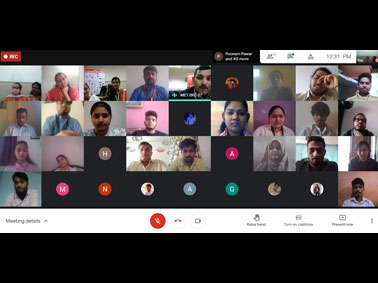 Aarambh, the induction program for the new MCA batch, had a grand start on 1st February 2021. In keeping with the times, this was online and well attended by the new students of the 1st year MCA (2020 - 21).
The chief guest for the day was Mr. Rajesh Punjabi, Assurance Head - TCS. He shared his thoughts on how one can bridge the divide between the physical and digital world. The students were inspired by him to reach for the stars in their new two year MCA journey.
Dr. Abhijit Banubakode, Principal - MET Institute of Computer Science charted the course of MCA at MET, the teaching learning pedagogy and the goal for each student's holistic growth.
This was followed by the inauguration of the SACA team and the felicitation of the MCA University toppers. To close for the day there was an ice breaking session with some fun and games to help the students bond and get to know one another.