METamorphosis 2018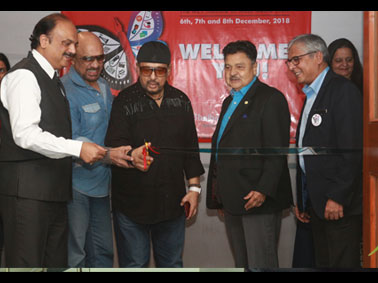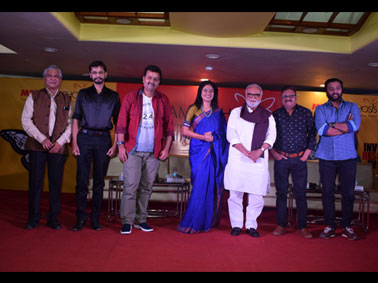 METamorphosis, an annual mega media fest is a three day student organised event by MET Institute of Mass Media. With a wide range of activities and performances, METamorphosis has always been a blend of hard work, creativity and fun. The media postgraduate students of MET IMM worked non-stop - right from designing the theme, planning the events, bringing in sponsors and seeing to all the small details to make the event a huge success. Adhering to their theme - INVOLVE, RESOLVE & EVOLVE, the event aimed to involve students in different mediums to express creatively, work in collaboration with all mediums to resolve into better results and eventually evolve as the process of growth pans out.
The fest took off on a grand note with A. A. Khan (a dynamic former IPS Officer), Louiz Banks (the Godfather of Indian Jazz) and Bharat Dabholkar (a maverick media personality) along with MET Trustees gracing the inaugural ceremony. Over the three days, the fest hosted events such as Sports, Films, Photography, Performing Arts and panel discussions and witnessed an overwhelming participation from hundreds of young aspirants across more than one hundred and fifty colleges of the city.
The day two of the event started with a Master Class by Satish Rajwade (a celebrated Marathi Film & Television Director & Writer of Mumbai Pune Mumbai fame). He shared valuable insights on what approach should young media aspirants adopt while they take their baby steps in to the profession. This was followed by an exciting panel discussion on 'Content - The King', the speakers being prominent Film Producers and Directors, Raj Nidimoru & Krishna D.K (Raj & DK) along with Ashwin Suresh, Founder- Filter Copy. The day concluded with a power packed conversation 'Marathi Shrushti - Regional Talkshow' featuring renowned Marathi Cine Personalities like Adv.Samruddhi Porey (a celebrated film maker), Mr. Mandar Devasthali (a popular Marathi director), Mr. Prajakt Deshmukh (stage director of Sangeet Natak 'Devbabhali') & Mr. Vijay Patkar (best known for his comic roles in films), shared their inspirational experiences with the students, in presence of MET Founder Chairman - Shri. Chhagan Bhujbal. The Panel Discussion was moderated by renowned Marathi Actor Mihir Johari. They shared their experiences and gave amazing insights on regional content.
METamorphosis 2018 had an amazing conclude. The music and dancing contest saw teams competing neck to neck to the mesmerizing finals on the stage. The auditorium was packed with enthusiastic audience and participants thoroughly enjoying every moment of the Grand Finale. Mr. Kiran Shantaram (a renowned Indian film personality, son of V.Shantaram) inaugurated the MET Film Society and shared his insights on the essence of Films in the communication industry. The evening had prize distributions for the winners for all the competitions held over the three days. Eminent personalities Sudesh Bhosale (a famous Indian playback singer), Shivaji Satam (a renowned Indian Television & Film actor of C.I.D fame), Melvin Louis (a famous choreographer) and Jitin Gulati & Harleen Sethi (cast of AltBalaji's True to Life web show - BrokenButBeautiful) graced the Grand Finale of the event with their presence and student interactions. What a phenomenal show put up by the students of MET Institute of Mass Media.