New perspectives on Branding & Retail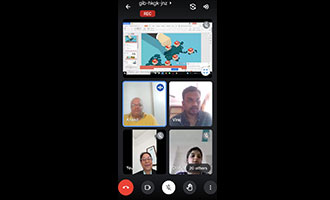 On 26th Aug 2021 Mr. Viraj Sawant, Regional Manager Realme addressed our AMDC students with a presentation and guest lecture enlightening them with the intricate modules of Branding Strategies and Retail trade.
He shared his interesting journey in mobile industry from Oppo to Xiaomi to Realme Brands. He informed the students about the 20,000 sq feet Global flagship store of Realme that is set ready for operations soon with more than 200 IOT products to offer. He discussed about positioning of retail stores and the significance of size, façade, location and aesthetics. And most importantly customer retention that results from service. He gave valuable insights on Brands and their retail outlets in Malls.
He spoke in a very lucid style with simplicity but shared very valuable and creative insights through a professional lens.