PG DAC & DACA Orientation 2022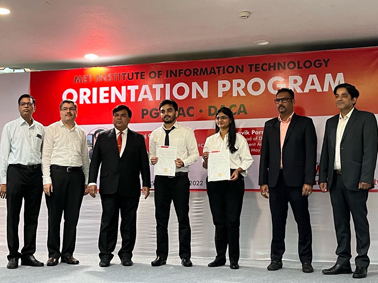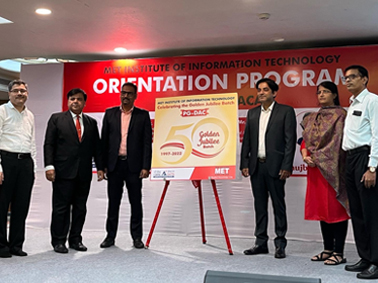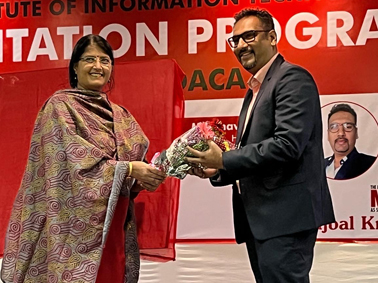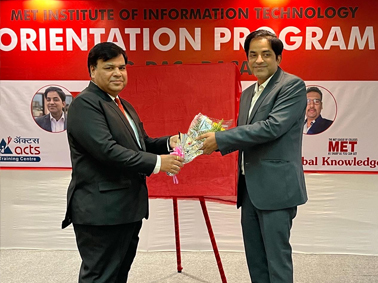 MET Institute of Information Technology conducted Orientation for the Golden Jubilee (50th) PG - DAC - September 2022 batch and 46th DACA - September 2022 batch on 15th September 2022.
The programme started with Lightning of Lamp and Saraswati Vandana in presence of Guest Speakers, MET Alumni, Mr. Panjaj Ojha, Director - IKS and MET Alumni Mr. Bhavik Parmar, Chief Digital Officer, 1FC Financial and Investment Advisors, Institute Faculty and Students.
The guests guided Students by sharing their experiences at MET when they were Students.
Mr. Ojha shared his wisdom that the milestone for success is going through a series of failures. The stream does not matter when campus placement takes place. Non-IT stream students perform equally well as IT graduates. Mr. Parmar guided DACA students by making them aware of the importance of User Interface in the Digital World. Both Alumni inspired and motivated the students on their Orientation Day.
In an inspiring way, Dr. Abhijit Banubakode, Principal, MET Institute of Computer Science introduced students to the MET Family. Mr. Nitin Patil, Course Coordinator - DACA showcased Projects and Artwork of the students. The Program concluded with a vote of thanks by Mr. Nilesh Shirke, Course Coordinator - PG DAC.