PoSH Awareness Training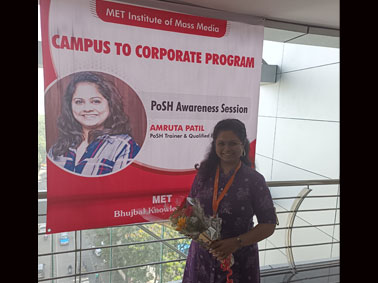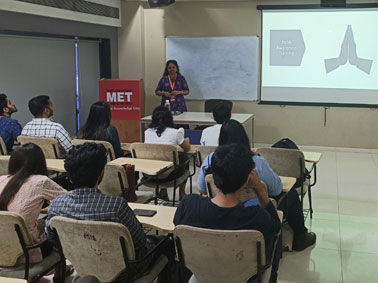 MET Institute of Mass Media welcomed guest speaker Mrs. Amruta Patil, PoSH Trainer & Qualified External Member to conduct a training session on 'PoSH Awareness'. The session covered crucial elements of the ACT and its key nut - bolts. It was an extremely necessary carryback for the students before stepping into the corporate world.
MET IMM recognises the criticals of the V.U.C.A world & emphasise on Holistic Development & Human Sensitisation as part of the educational frame.