Rural Marketing Expedition & Social Outreach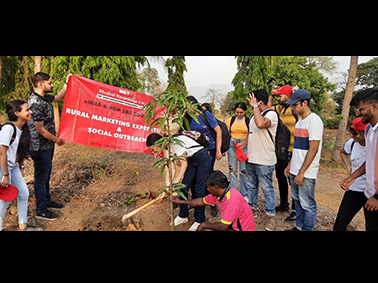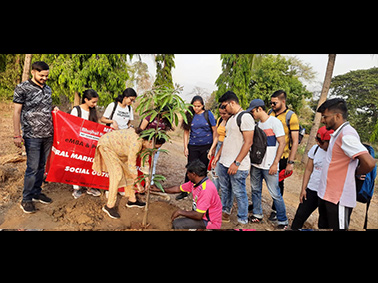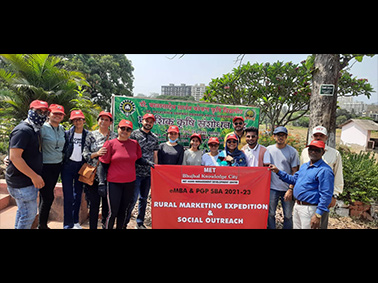 'The Soul of India lives in its Villages'. This quote by Mahatma Gandhi, which was given before India's Independence stands true till date, as a large part of India's population still resides in rural areas and the corporates view them as a large potential market.
It was a great learning experience for MET Asian Management Development Centre, Mumbai students to learn buyer, consumer and production patterns of rural India on their 'Rural Marketing Expedition and Social Outreach' programme at Karjat on the 29th of April 2022.
MET AMDC students visited the Regional Agricultural Research Station, Karjat, District Raigad, Maharashtra and interacted with Mr. Tushar Bendse, who educated them about the research work in rice grain agriculture and the number of new species developed in Maharashtra.
At Maharashtra Shashan Krushi Vibhag Mandal Krushi Adhikari Mrs. Sheetal Shevde explained how Government subsidies to all farmers are given through online registrations and discussed various schemes introduced for Procuring Seeds, Fertilizers, Greenhouse Installation etc.
The students enjoyed the trek to Kondane Caves and were fascinated by the archaeological structure. They visited the Riverwood Retreat Farm, Ulhas River, saw a tribal village and even engaged themselves in tree plantation. They were fascinated by the traditional technique of finding ground water for a bore well by locals with the help of coconut in the palm.