Welcoming Managers in the Making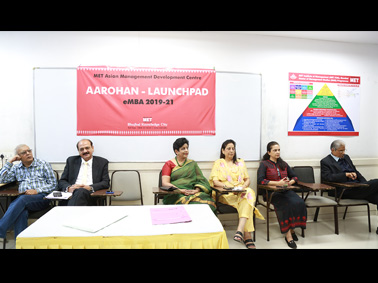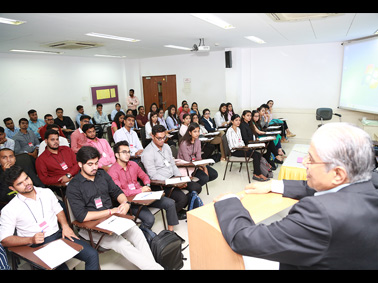 MET Asian Management Development Centre welcomed the new batch of PG programme – eMBA, at the campus with the 'AAROHAN' that was scheduled from July 15 – 17, 2019. Aarohan is MET's intensive induction programme aimed at acquainting students with the B-School and all its facets. Besides this, it also acts as a bridge bringing students from various disciplines on the same level so that further learning at the Institute can be taken up synergistically. The 3 days long induction witnessed enthusiastic participation from students and gave a holistic preview into the life of a Business Manager.
Dr. Vijay Page, Director General – MET Institute of Management, enlightened budding managers with his welcome note, citing many real life examples he encouraged students to understand what's expected from them not just at the best B-School like MET but also in the highly competitive and ruthless corporate world. He also introduced members of faculty; later students were also familiarized with all sorts of infrastructural facilities and learning opportunities that are made available to students at MET.
Grooming of future managers started from day one with the faculty motivating them to grow as a person and a professional. Induction was further augmented with introductory modules on e-Commerce, Digital Marketing, Finance, Insurance etc. to give them insight into various disciplines/genre of management. Towards the end of the induction, joining batch of students also interacted with eMBA alumni so that they can learn from those who have walked the road ahead of them at the B-School as well through the corporate portals.