World Pharmacists Day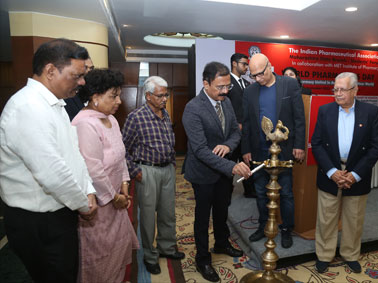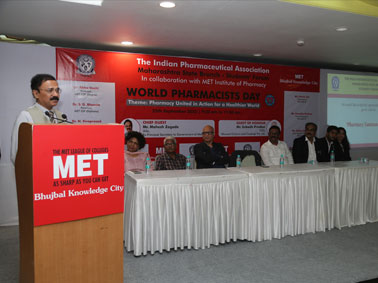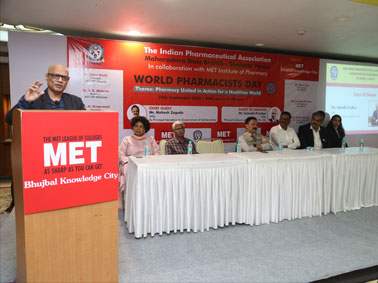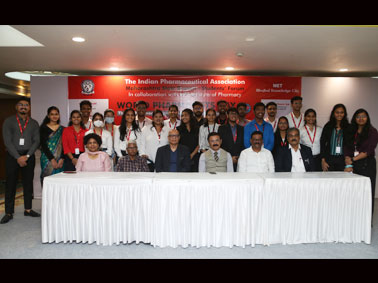 On the occasion of World Pharmacist Day, MET Institute of Pharmacy and The Indian Pharmaceutical Association, Maharashtra State Branch - Student's Forum conducted a session. The session was chiefly organised to honour a few invaluable personalities in the pharmaceutical industry under guidance of Dr. Anand Shedge, Professor, MET IOP and Vice President, IPA-MSV. The event was graced with the presence of Dr. Abha Doshi, Principal, MET IOP (Degree) Dr. Suryakant D. Bhosale, Principal, MET IOP (Diploma), Pharmacy Faculties and Students.
Eminent Speaker and Chief Guest - Mr. Mahesh Zagade, IASx, Ex- Principal Secretary to Government of Maharashtra and Guest of Honour - Mr. Subodh Priolkar, CEO, Wincoat Colours and Coatings Pvt. Ltd delivered the speech. The event also featured awards ceremony recognising the splendid work pharmacists did toward the well-being of people.
This event proved to be immensely valuable for more than 360 attendees including people from academic, student and industry fraternity to enhance their learning.