Alumni Interaction: Navigating Success in Academics and Beyond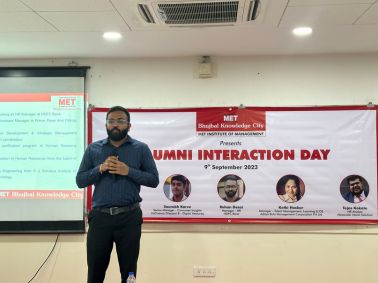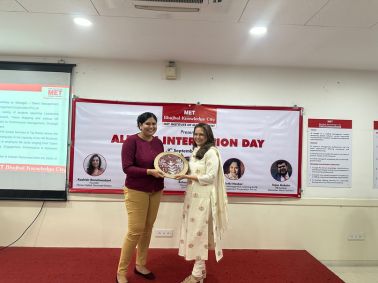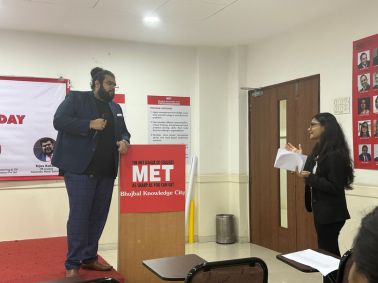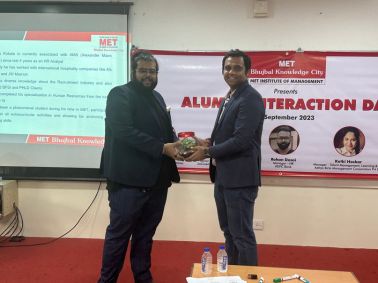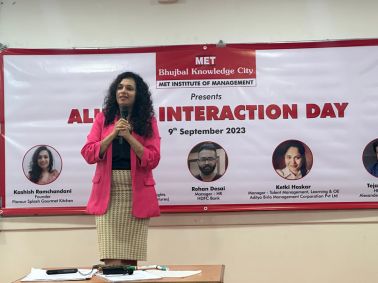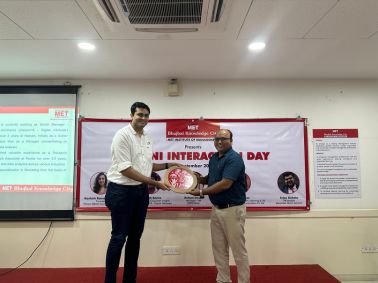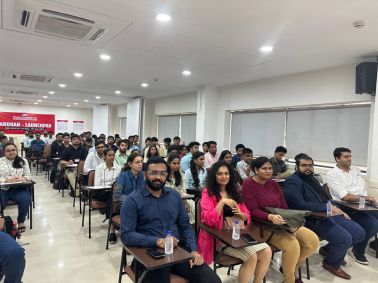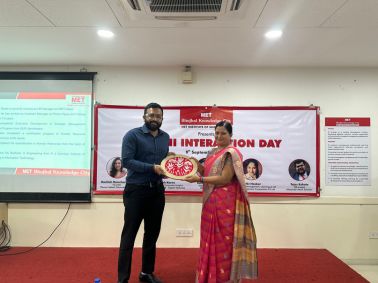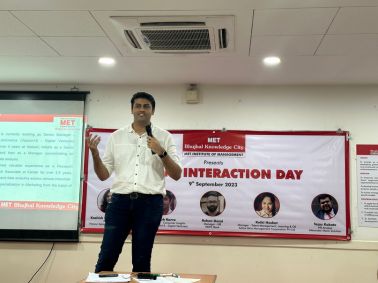 To guide and motivate the newly inducted students of MMS 2023-25 batch in their academic and personal journey, MET Institute of Management organised an Alumni Interaction Day featuring five accomplished alumni from varied industries, including Hospitality, BFSI, Market Research and Human Resources.

Ms. Kashish Ramchandani (MMS 2005-07), Founder, Flavour Splash Gourmet Kitchen, shared her entrepreneurial journey from campus to corporate while reminiscing about her academic life at MET. Mr. Saurabh Karve (MMS 2012-14), Senior Manager - Consumer Insights, JioCinema, discussed the dynamic field of consumer insights, highlighting the importance of data-driven decision-making and the ever-evolving media landscape. Mr. Rohan Desai (MMS 2012-14), Manager – HR, HDFC Bank, spoke about the critical role HR plays in organisational success, emphasising the need for effective talent management, employee engagement and HR strategies. He underscored humility as a key virtue for personal and professional success. Ms. Ketki Hoskar (MMS 2013-15), Manager - Talent Management, Learning & OE, Aditya Birla Management Corporation Pvt Ltd, shared her expertise in talent development and organisational effectiveness, emphasising the significance of continuous learning, growth and experimentation within an organisation. Mr. Tejas Kokate (MMS 2017-19), HR Analyst, Alexander Mann Solutions, emphasised the importance of resilience, adaptability and a growth mindset. He encouraged the students to be open for new experiences, take risks and embrace learning as a lifelong journey.