Business Model Canvas Workshop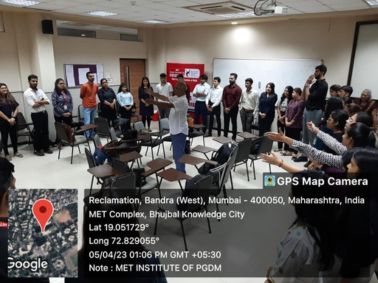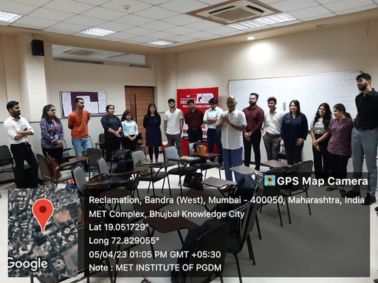 MET Institute of PGDM organised a workshop titled 'Business Model Canvas' on 5th April 2023. The workshop was coordinated and addressed by Mr. B. R. Venkatesh, Independent Entrepreneurship Trainer and Mentor and his wife, Ms. Tejasvini Venkatesh. The purpose of the workshop was to cultivate an entrepreneurial mindset among the students, introduce them to entrepreneurship, and provide them with financial modelling knowledge, such as projecting costs and defining business objectives.

At the beginning of the workshop, Mr. Venkatesh assigned six cards to each student, each containing a word relating to their business plan, which demonstrated to students the challenges of starting a business. The second activity was a teamwork task, where students exchanged their business ideas and came up with unique and innovative ideas.

Mr. Venkatesh also presented an example of the financial costs associated with a Chai Shop, dividing the cost into three types startup cost, fixed cost and production cost. Students gained insight into financial management as well as the importance of observation and communication skills in the success of any business.