Business Plan & Linkage without Innovation Ambassador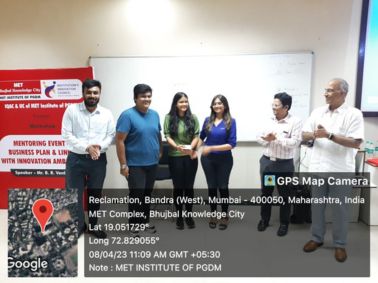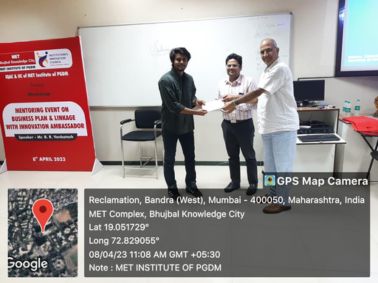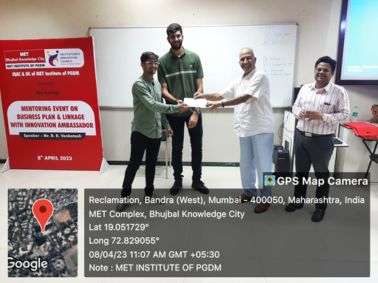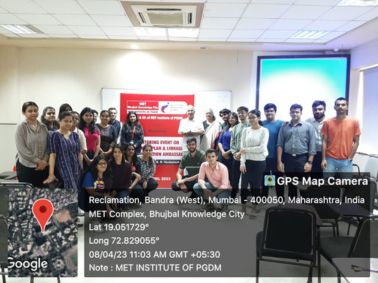 On 8th April 2023, MET Institute of PGDM organised a mentoring workshop titled 'Business Plan & Linkage Without Innovation Ambassador'. During the workshop, students were able to pitch their business plans based on the knowledge and information they acquired. Mr. B. R. Venkatesh, Independent Entrepreneurship Trainer and Mentor, along with his wife Ms. Tejaswini Venkatesh, guided the students as they presented various startup ideas in different industries.

Some of the teams presented unique business concepts, such as Eklavya's proposal for a luxurious boutique resort, Sukoon's idea for a tea outlet and another team's suggestion for a budget application and a necessities aggregator service tailored to consumer preferences.

Overall, the workshop was an exceptional and interactive experience, providing students with valuable insights into teamwork, idea generation, brainstorming and communication.