Decoding the Union Budget 2023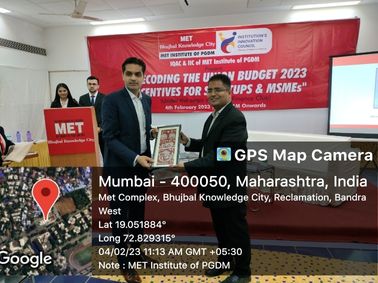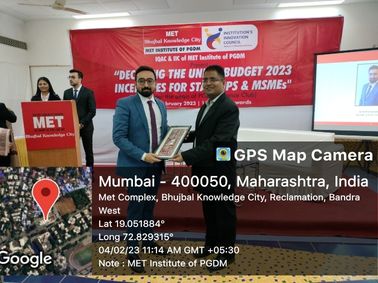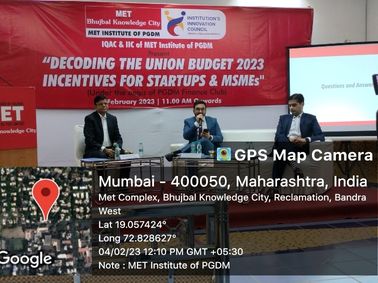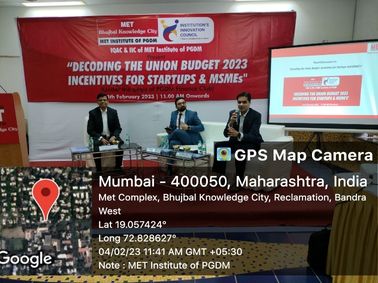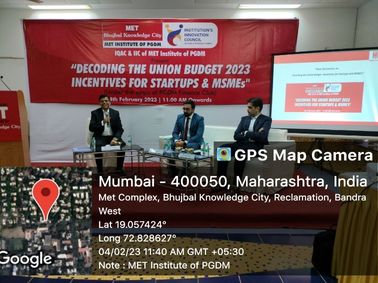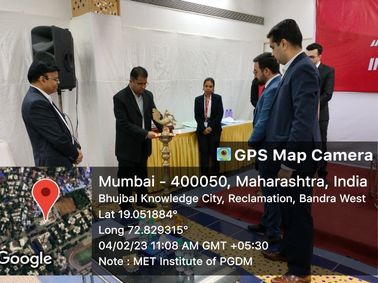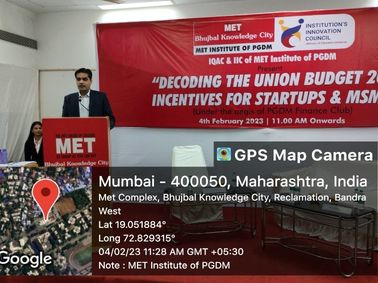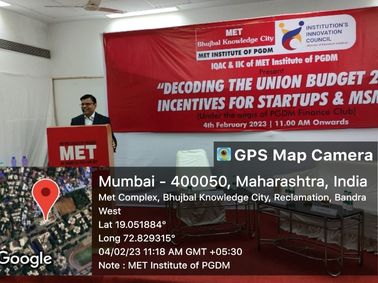 MET Institute of Post Graduate Diploma in Management (MET PGDM) organised the panel discussion on "Decoding the Union Budget 2023 Incentives For Startups & MSMEs" under the aegis of PGDM Finance Club on 4th February 2023.

The panellists at the discussion were Mr. Pankaj Mathpal, Managing Director, Optima Money Managers, Mr. Mohit Gang, CEO & Co-founder, Moneyfront and CA Nitesh Buddhadev, Founder, Nimit Consultancy.

The first speaker Mr. Pankaj Mathpal shared his insights on the Union Budget 2023. He expressed that the Union Budget is the annual announcement by the government of India and described a key policy statement. Mr. Mohit Gang defined that Union Budget 2023 is the first Amrit Kal Budget. It outlined the government's expenditure, new tax regime and loan policies. Lastly, CA Nitesh Buddhadev enlightened students about the effectiveness of the Union budget for 2023. He spoke about the plans, economic development and evolution in India.

The key pointers covered in the panel discussion were the advantages of the old tax regime & new tax regime, the prospective growth of infrastructures, development in the GDP, how MSMEs will profit and government subsidies. The panel discussion ended with an interactive Q&A session with students. Indeed a wonderful learning experience for all the students.