HR Symposium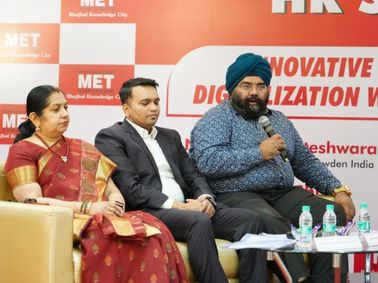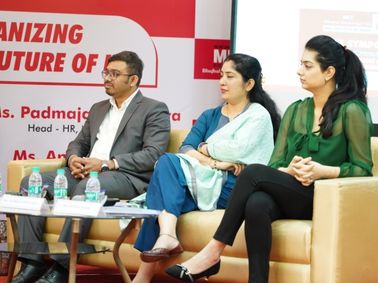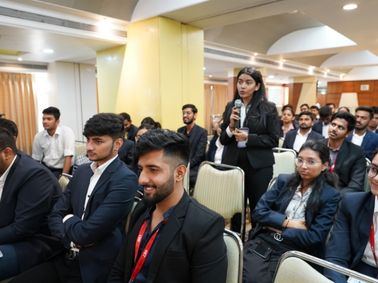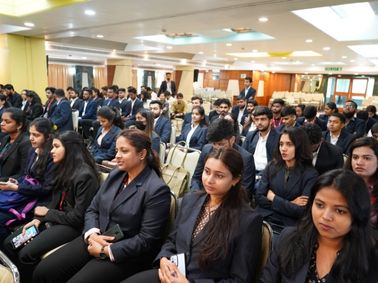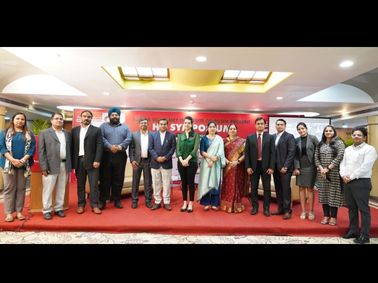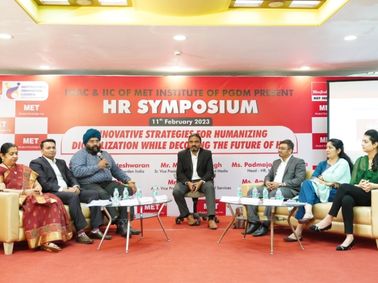 MET Institute of Post Graduate Diploma in Management organised the 'HR Symposium' on the theme of 'Innovative Strategies For Humanizing Digitalization While Decoding The Future Of HR' on 11th February 2023.

CA Dr. Shyamsundar Das, Deputy Director, MET PGDM welcomed all the esteemed panelists to the Symposium. Further, he enlightened students about the significance of HR in every organisation, how fast transitions are happening in the corporate world and the challenges faced by HR.

The Symposium commenced with a panel discussion that drove home the point that humanizing digitalization refers to the integration of technology with the human connection involving finding ways to make the use of technology more personalized, engaging and supportive of employees further ended with an interactive Q&A session.

During the Symposium the first speaker, Ms. Nirmala Venkateswaran, Executive Vice President, Head - HR, Howden India shared her experience of working during the COVID period. She likewise discussed how outsourcing helps in improving opportunities for employees and it also helps bring new strategies to improve the working environment. Further, she expressed the importance of human resources in every discipline recruitment is nothing but marketing.

Mr. Manmeet Singh, Senior Vice President - HR, Qyuki Digital Media started with the G Capital process happening in G Capital. The significance of the human element in every stage, onboarding the best tools to make effective changes in the working environment and Training Needs Identification needs analysis. Mr. Mangesh Shinde, Head - Talent Acquisition, Xanadu shared the importance of interdisciplinary knowledge and understanding various domains.

Mr. Mihir More, Assistant Vice President - HR, AK Capital Services talked about the emergence of technology, highlighting how tech is close to humans and how human interaction is more important and discussed the recent trends in the market.

Ms. Padmaja Singh Arya, Head - HR, NSE Cogencis, described that technology can not take away human interaction, it is helping the business to grow by taking it to a new horizon.

Lastly, Ms. Anchal Manik, Independent HR Consultant talked about how huge focus on data interpretation training on data. She further discussed augmentation that would change the future of HR and talked about the ease of networking with corporates and establishing a network through technology and tech-enabled platforms like LinkedIn.

Budding MBAs at MET Institute of PGDM gained insightful knowledge during the HR Symposium besides an opportunity to network with professionals.