In conversation with the Actor Jitin Gulati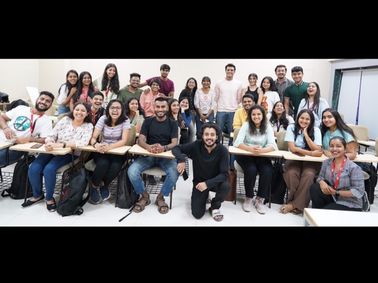 On 17th February 2023, Students of ADMM had a candid interaction with Bollywood Actor Jitin Gulati at the MET Institute of Mass Media.

During the interaction, Mr. Jitin spoke to the students about his career as an actor, how his projects came to him the hard way and how patience was the only virtue he possessed. Since childhood he was interested in acting yet he pursued the Banking profession for 9 years before entering into Acting.

As a result, the aspiring media students understood the approach one should take towards their profession, as well as received guidance on how to get into a profession for the right reasons. Overall, it was a very informative and insightful conversation with a well-versed actor.