Induction Program - Aarohan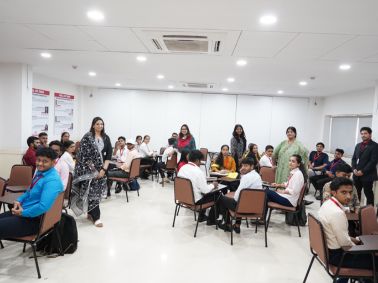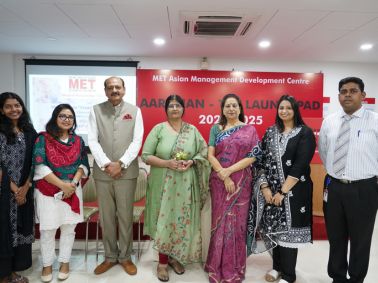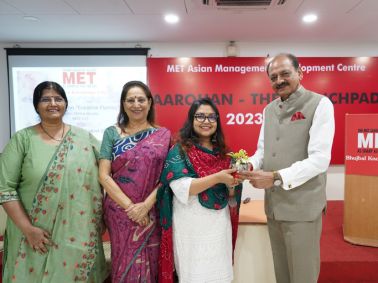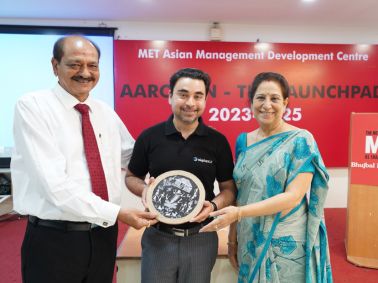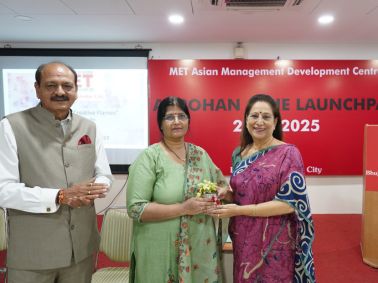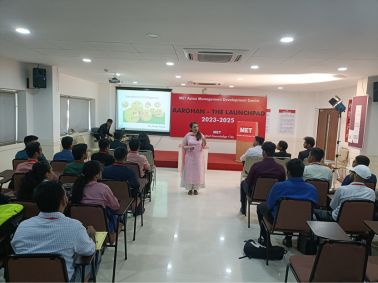 The Induction program 'AAROHAN' for PGP EMBA students was hosted by the Asian Management Development Centre on August 28, 2023. This three-day program seamlessly combined both educational and entertaining elements.

The event commenced with a keynote address titled 'Preparing for Corporate Challenges,' delivered by the esteemed Chief Guest, Brig. Sushil Bhasin. Following this, Dr. Sangeeta Tandon, the Director of AMDC, presented 'Inspiring Minds,' and Prof. Arun Patil, the Dean of AMDC, introduced 'Pehchan.' Mr. Yash Paleja, an alumnus from the real estate sector, provided valuable insights into finance and the real estate market.

The day was further enriched as students embarked on a MET tour and visited the MET World of Music (MWM), where they relished melodious performances by Mr. Vinay Mandke, Head of MET World of Music.

The second day featured a session on 'Emotional Intelligence' by Dr. Farida Virani, followed by an exploration of start-ups and entrepreneurship by Mr. Gautam Gulati, an alumnus. Mr. Aftab Chaz, another alumnus, shed light on current opportunities in the field of insurance. Dr. Devyani Rozario shared insights on 'Happiness,' and Mr. Arjun Marphatia discussed 'Career Opportunities in Finance' in a serious tone.

On the third day, students delved into 'Digital Marketing' with Mr. Ankush Sohoni and explored the realm of HR through a talk by Mr. Qarn Mehta, also an alumnus. Dr. Jyotsna Munshi, Deputy Director,Placements at MET, illuminated the students on placement opportunities. Dr. Chitra Wadke, along with Dr. Mouchumi Deka, engaged the students in a series of captivating and thought-provoking activities under the banner of 'Creative Flames.' The program culminated with an interactive session involving alumni from diverse backgrounds, different graduating classes, and various areas of specialization.