Making a Mark at Maharashtra Khadi Exhibition 2023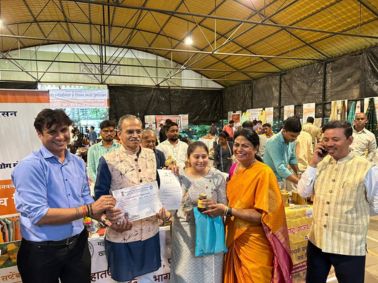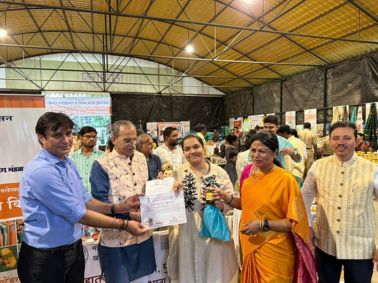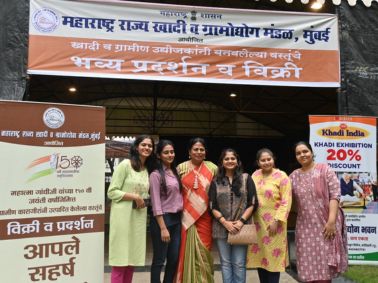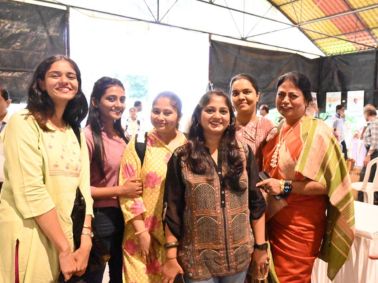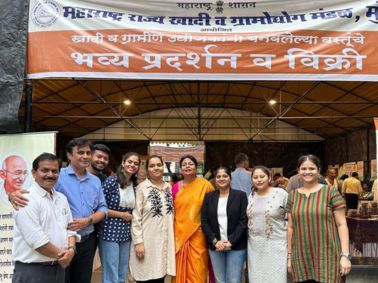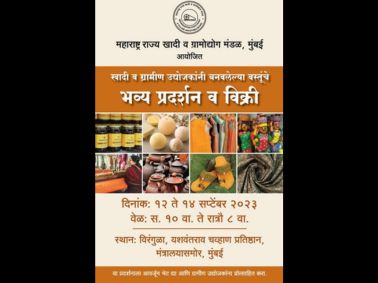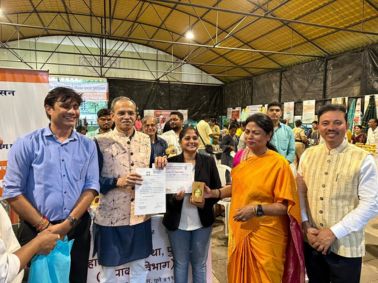 The students of MET Institute of PGDM were invited to be part of the remarkable Maharashtra Rajya Khadi Gramodyog Mandal 2023 exhibition! This exhibition, organized by the Khadi and Village Industries Commission, aimed to promote rural arts and craftsmanship. Held at Virangula Hall, opposite Mantralaya from 12th to 14th September 2023, this event showcased the incredible work of around 30 self-help groups (SHGs) from various rural areas. The stalls at the exhibition presented a wide range of unique products, including cow dung paints, natural herbs honey, essence sticks, khadi dresses, sarees, natural soaps, paper pulp Ganpati murtis, and much more. The students of MET PGDM played a vital role in ensuring the success of this event. They gathered crucial information about the stall holders, managed inventory lists, prepared stock reports and sales reports, and collected visitor feedback to ensure a seamless and successful exhibition.

The VIP guests received a warm welcome and top-notch care throughout their visit, thanks to the dedication and coordination of the students. Their remarkable efforts were recognized and celebrated at the valedictory ceremony on 14th September 2023.

The exhibition concluded with a jaw-dropping sales record of 6.27 Lakhs, a testament to the impeccable coordination and organization by the students of MET Institute of PGDM. The event not only showcased the amazing products of rural artisans but also highlighted the students' exemplary management skills, from stall arrangements to closure reports.

MET extends its heartfelt congratulations to the Management trainees for their exceptional efforts! Special thanks to Smt. R. Vimala, CEO of Maharashtra State Khadi and Village Industries Board, and Mr. Ravindra Sathe, Chairman of MSKVI, for gracing the closing ceremony and extending their felicitations to the students of MET PGDM.

Let's applaud the students of MET Institute of PGDM for their outstanding dedication and contribution to this remarkable exhibition!