Marketing Mavericks: MET PGDM Quiz Competition 2023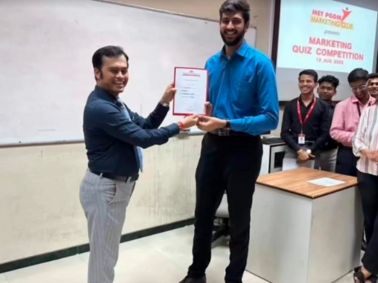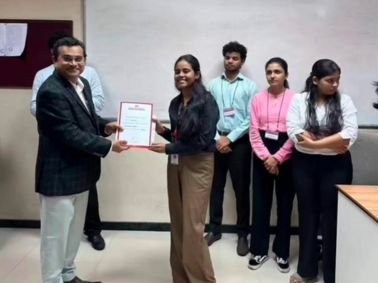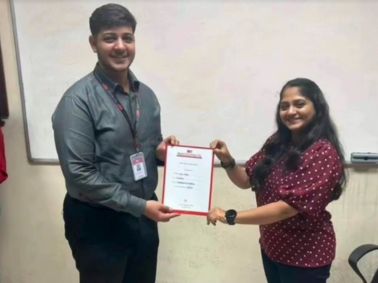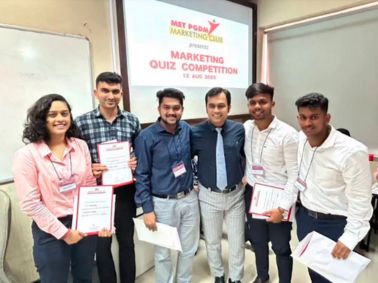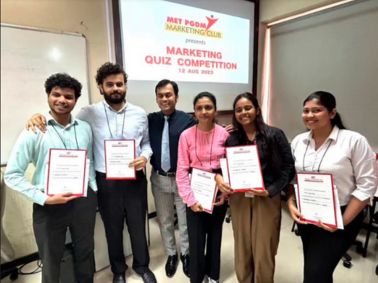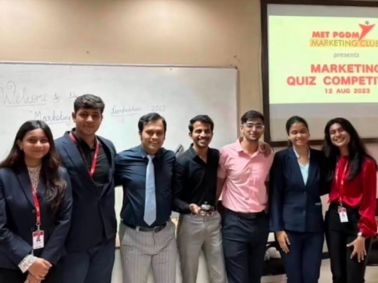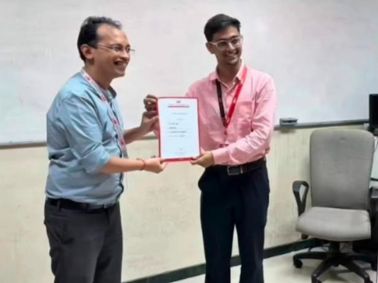 The Marketing Club of MET Institute of PGDM organized a thrilling 'Marketing Quiz Competition' on August 12, 2023, where knowledge and strategy converged to create an exhilarating event that pushed the boundaries of intellect. It wasn't just about winning; it was a journey of learning, growth, and relishing the spirit of healthy competition.

Thirteen dynamic teams showcased their marketing acumen in an energetic display during the Marketing Quiz Competition. The roster featured some of the brightest minds in the field, including Team Bhargavi Naik, Team Shrusti Thakkrey, Team Kashifa Shaikh, Team Pranjal Bamb, Team Kriya Mehta, Team Shruti Mehta, Team Vatsal Vora, Team Manali Patil, Team Stephin Paulson, Team Vidhi Patel, Team Baishali Suna, Team Harshad Aher, and Team Aditi Sarang.

The event culminated in a grand celebration of marketing prowess, where winners were felicitated by CA. Dr. Shyamsundar Das, Director, MET Institute of PGDM, and a distinguished panel including Dr. Suvrashis Sarkar, Dr. Nisha Tatkar, CA Seema Korgaonkar, Prof. Kiran Rodrigues, Prof. Hirendra Soni, and Prof. Anand Rajawat.

A heartfelt congratulations to all the winners, participants, volunteers, and everyone who contributed to making this Marketing Quiz an unparalleled success.