MCA Aarambh 2023-25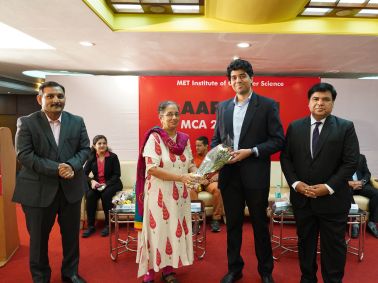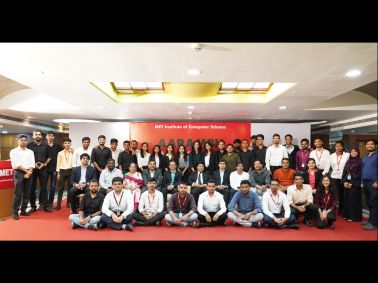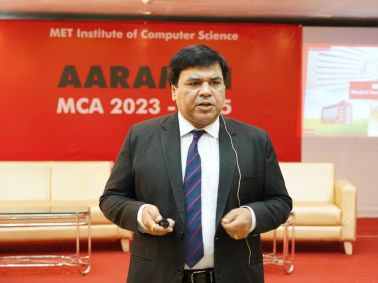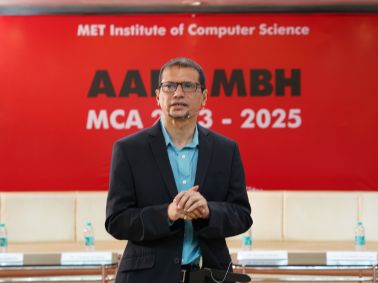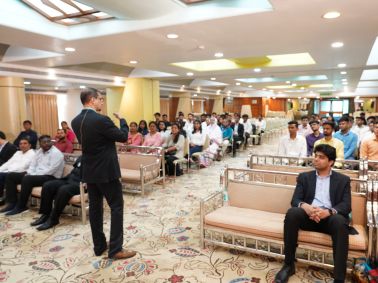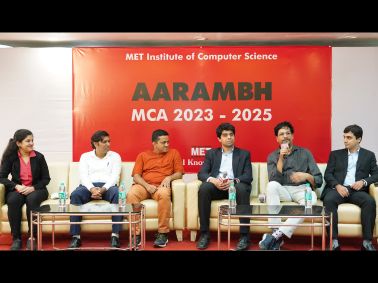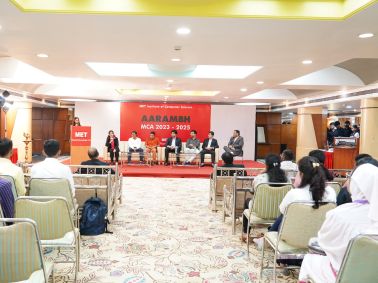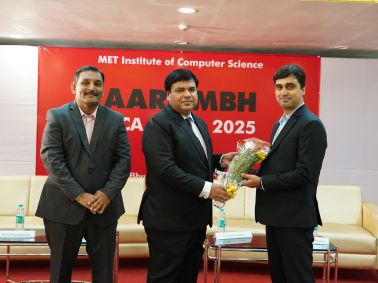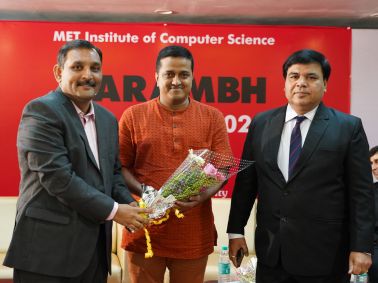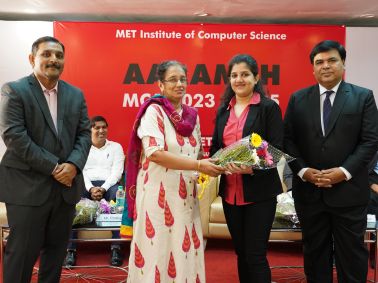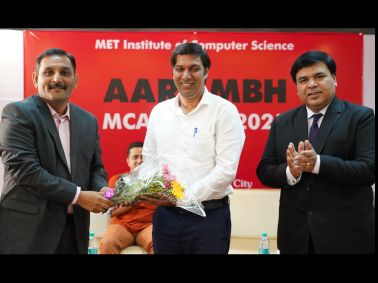 Embracing New Beginnings in the World of Computing!

Amidst an air of anticipation and excitement, MET Institute of Computer Science welcomed the students of the batch, MCA 2023-25 during the induction program, 'AARAMBH' held on 24th August 2023.

Chief Guest, Mr. Mandar Kulkarni, Director - Enterprise Application Integration, Tata Consultancy Services, graced the occasion with his insightful presence. Through sharing his remarkable journey, he illuminated the path ahead for the budding IT enthusiasts, offering invaluable guidance and inspiration. The students got introduced to the institute, the coursework and had a great time networking with their batch mates.

As a part of the induction program under the aegis of MET Professional Mentorship Alliances, a session 'Mentorship by Alumni' was held. Prof. Omprakash Mandge explained the significance of having the right attitude in conjunction with aptitude. He explained the value of having a mentor in one's journey and shared valuable perspectives on the initiatives undertaken by Professional Mentorship Alliances at MET.

Esteemed MET MCA alumni, including Mr. Suyash Sambhare, Software Architect at Reserve Bank Information Technology Pvt. Ltd.; Mr. Naresh Konga, Founder/Partner at Konga InfoTech LLP; Mr. Jamshed Irani, Head of Network & ERP; Mr. Girish Chilkamari, Associate Consultant at Tata Consultancy Services; Ms. Urjita Sawant, Senior Application Security Test Analyst at BNP Paribas ISPL; and Mr. Ryan Nambiar, Systems Development/AEM Developer at Asian Paints, took center stage during this insightful session. Their collective expertise offered aspiring IT professionals a wealth of knowledge drawn from their personal journeys.

Together, these accomplished alumni tackled a multitude of inquiries posed by the students, delving into the domains of IT professions, prevailing trends within the IT industry, the nuances of early entrepreneurship, essential soft skills, and much more.