MET IOP (Degree) Alumni Meet 2022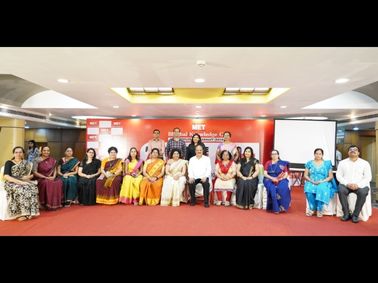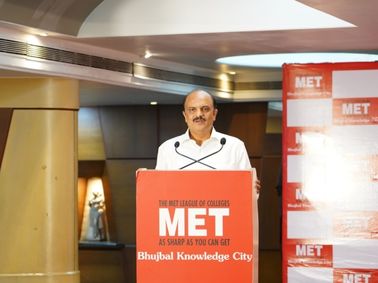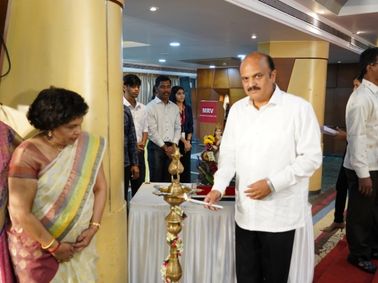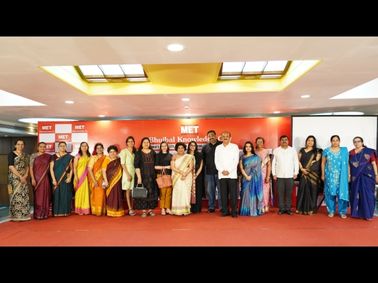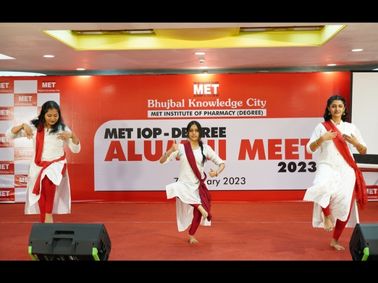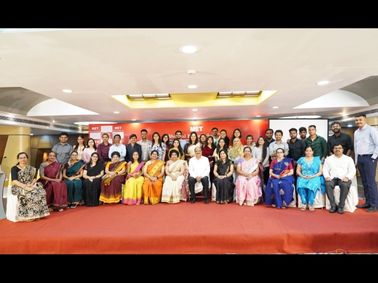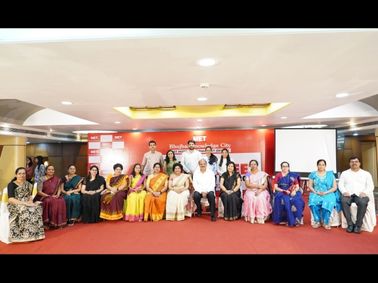 MET Institute of Pharmacy (Degree) organised the Alumni Meet for its students on Saturday, 7th January 2023. The Alumni meet event began with the lighting of the ceremonial lamp in the presence of Mr. Pankaj Bhujbal, Hon. Trustee, Mumbai Educational Trust, Dr. Abha Doshi, Principal, MET IOP (Degree), Alumni coordinators Dr. Vijaya Patil, Ms. Sheeja Koliyote, Ms. Priyanka Joshi Jain and Ms. Bhagyashri Joshi.

Mr. Pankaj Bhujbal and Dr. Abha Doshi expressed their gratitude to the Alumni for taking time off from their busy lives and gathering together. The Alumni meet featured an excellent entertainment show featuring Mr. Vinay Mandke, a prominent playback singer who delighted the audience with songs from the golden era of Indian music. The current batch of MET IOP Degree students showcased their talent through a remarkable classic dance performance.

During the event 'Contribution to Alma Mater Award' was bestowed upon the Alumni for their exemplary and outstanding contributions to the industry, and the college in terms of facilitating placements, industry visits, providing gift samples, delivering guest lectures etc. Alumni were quite excited and nostalgic at the same time while receiving the awards. They expressed immense gratitude to Mumbai Educational Trust for helping them shape their career paths.

Ms. Prachi Bhagat (Director, Chandra Bhagat Pharma Ltd, IOP Batch 2007, Ms. Dipti Samant (Director, Altova Healthcare Ltd, IOP Batch 2006), Mr. Analesh Desai (Director, Pharmaceutical Industry, IOP Batch 2007), Ms. Kirtida Desai (Co-Founder and Technical Director of VivaTest Research and Development Pvt. Ltd., IOP Batch 2007), Mr. Mohit Patwardhan (Intellectual Property Cell, Associated Capsules Group (ACG), IOP Batch 2009), Mr. Shailesh Kataria (International Business Manager, COncept Medical & Envision Scientific, IOP Batch 2010), Ms. Pooja Dubey (Business Development Specialist, Connell Brothers Company Pvt. Ltd., IOP Batch 2014), Mr. Krutin Chaturvedi (Marketing Director, Halewood Laboratories Pvt Ltd., IOP Batch 2004), Mr. Vaibhav Jain (Mutual Fund Analyst, Kotak Mahindra Bank – Wealth Management, IOP Batch 2012) and Ms. Pooja Upadhyay (Manager- Technical Business Development, Mandar Organics Pvt. Ltd., IOP Batch 2009) were the recipients of the awards.

Lastly, Ms. Sheeja Koliyote, Assistant Professor, MET IOP (Degree) presented the Alumni portal and explained its features. Indeed was an evening full of celebration of achievements, cherishing nostalgic memories and pure entertainment!