Mumbai Educational Trust\'s Alumni Forum: An Enchanting Reunion!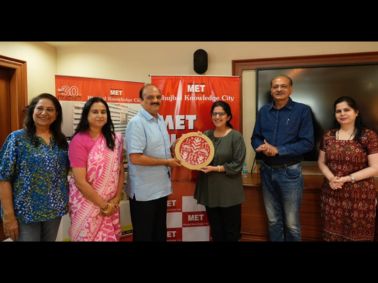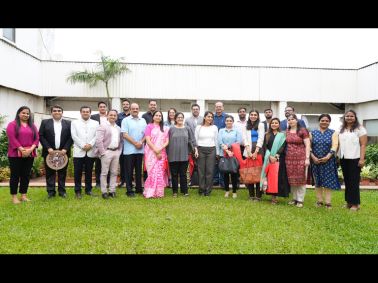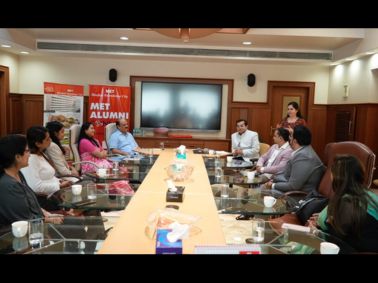 MET Alumni, from various programs and graduating years, reunited under one roof, drawing professionals from diverse fields, creating an electrifying atmosphere.

The day wove cherished memories, fresh insights, and new bonds. Casual conversations sparked meaningful exchanges, and a stroll down memory lane rekindled the campus's essence. The shared stories remain a deep source of inspiration, affirming the enduring alumni-alma mater bond.

The forum was graced by (left to right), Mr. Rahul Bharadwaj, Mr. Ashutosh Palande, Mr. Ronak Mehta, Mr. Hasnain Ebrahim, Mr. Sarvesh Kulkarni, Ms. Sanjukta Chothani, Mr. Pankaj Rupani, Ms. Ruksar Shaikh, Ms. Gauri Shenoy, Mr. Rohit Pal, Ms. Shrishti Kothari, and Ms. Chaitali Brahme.

A heartfelt thank you to Mr. Pankaj Bhujbal, Hon. Trustee, MET, Mrs. Vishakha Bhujbal, Senior Management Representative, CA Dr. Shyamsunder Das, Director, MET PGDM, Dr. Sangeeta Tandon, Director, MET AMDC and Dr. Arun Patil, Dean, MET ADMC.

Let's carry forward the spirit of this gathering, supporting and empowering each other in the exciting journey ahead!
Tags: MET Institute of Management , MET Institute of Post Graduate Diploma in Management , MET Asian Management Development Centre