Startups in an Indian Ecosystem Panel Discussion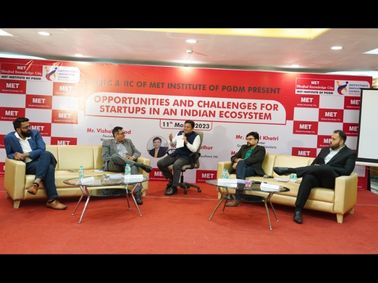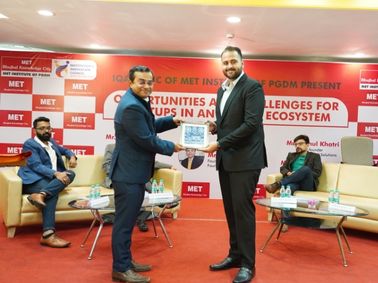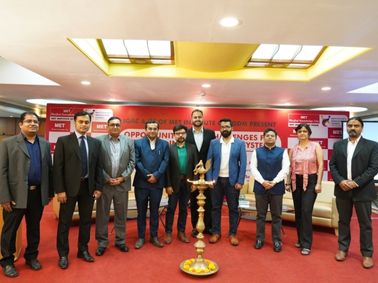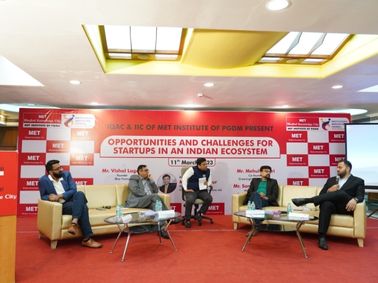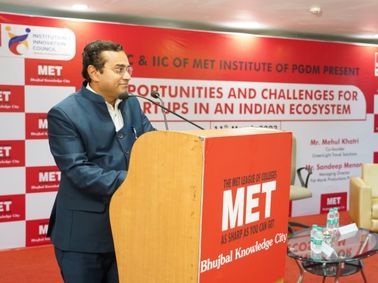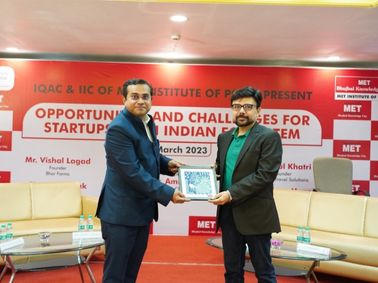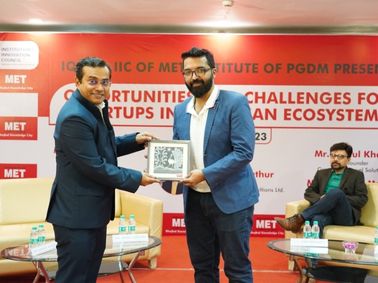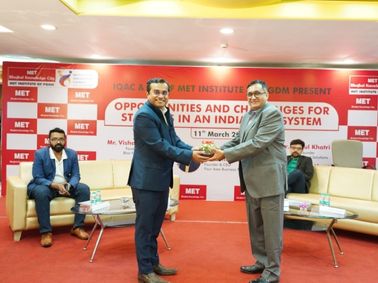 MET PGDM organised a Panel Discussion on 'Opportunities and Challenges for Startups in an Indian Ecosystem' on 11th March 2023. Prof. Amey Palvankar, Assistance Professor, MET PGDM facilitated the keynote speaker Mr. Amit Mathur, Founder, AVNIR along with the panelists Mr. Mehul Khatri, Co-founder, GreenLight travel solutions, Mr. Raj Kantak, Founder Petzzco and Mr. Sandeep Menon, Managing Director, Fat Monk Productions Pvt. Ltd.

During the session, Mr. Mathur emphasised the importance of taking risks and experimenting in business, as well as the significance of storytelling for a successful startup. He shared the mantra that 'Running a startup is a rollercoaster ride'.

Mr. Khatri spoke about the crucial role of passion and involvement in the success of startups, and how Covid-19 has positively and negatively impacted startups.

Mr. Kantak emphasized the importance of economic literacy for startups, and the need to be prepared for failure throughout the journey.

Mr. Menon discussed the significance of the word 'HOPE' in the startup journey and encouraged students to be patient and persistent.

The guest speakers' insights and experiences amazed the students and enriched their knowledge in this engaging and interactive session.