Swasth Raho Mast Raho Series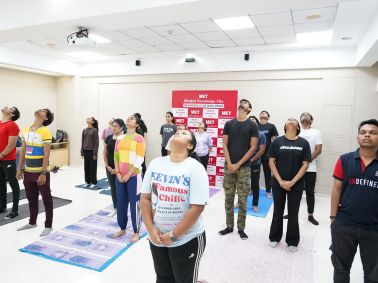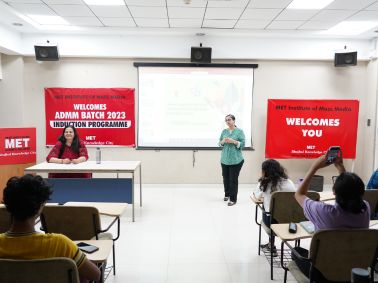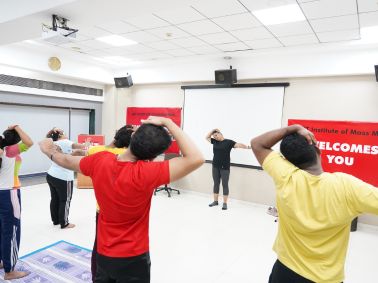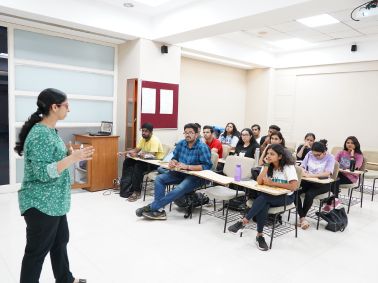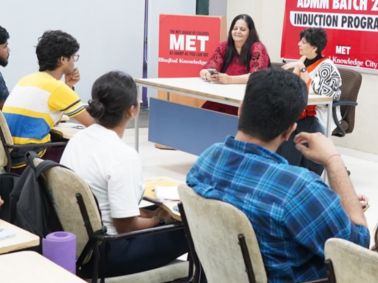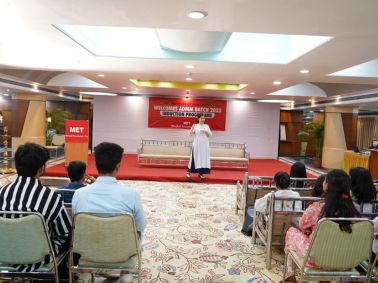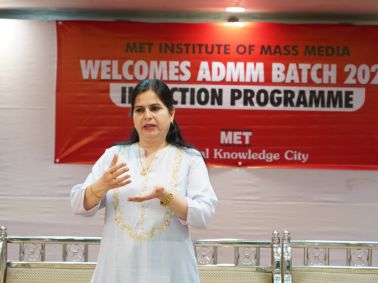 MET Institute of Mass Media's ADMM M19 Induction program featured the enlightening 'Swasth Raho Mast Raho Series,' with esteemed speakers: Ms. Zainab Gulamhusein, Clinic Dietician, Sports Nutritionist; Dr. Jyotsna Munshi, Deputy Director - Corporate Relations, MET; Dr. Swati Lodha, Director, MET IOM; and Ms. Pallavi Shirvadkar, Fitness Trainer.

Ms. Zainab shared invaluable insights on maintaining good health in today's fast-paced world, including tips on affordable meal plans, quick and healthy breakfast options, mindful eating, and smart snacking during her session on 'Your Relationship with Food.'

Dr. Munshi delved into the topic of 'Your Relationship with Your Profession,' offering wisdom on aligning professional choices with personal goals, leaving students inspired.

In the 'Talk Show: Come On! Get Set Go…' with Dr. Lodha, students gained strategies for managing success and redefining failure through concepts like self-teaming and adopting a multidimensional perspective on life. She also addressed the importance of shedding programmed gender bias and maintaining fluidity in both life and career.

To top it all off, the 'Swasth Raho Mast Raho Series' concluded with an invigorating 'Re-Energise with Yoga' session led by Fitness Trainer Ms. Shirvadkar. Students learned essential breathing exercises such as Pranayama and Bhastrika, alongside core-strengthening asanas for improved flexibility. It was an enriching experience for all involved!