The Digital World with Mr. Milan Modi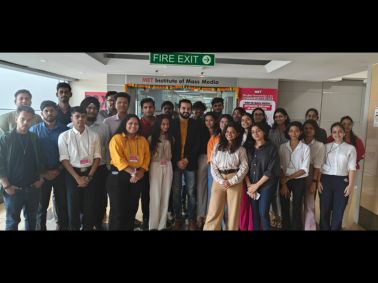 As part of the Induction Programme for ADMM Batch M19, MET Institute of Mass Media extended a warm welcome to Mr. Milan Modi, Business Director - Digital at Madison World, who graced the occasion as our esteemed guest speaker.

In an enlightening and interactive session, Mr. Milan Modi led our students on a captivating exploration of 'The Digital World.' He delved into the realms of Digital, highlighting the significance of the 3V's and 3 M's in this dynamic landscape. To make the subject even more engaging, he illustrated these concepts with real-world examples from renowned brands, offering valuable insights into the ever-evolving trends within the Digital space.