Universal Human Value Awareness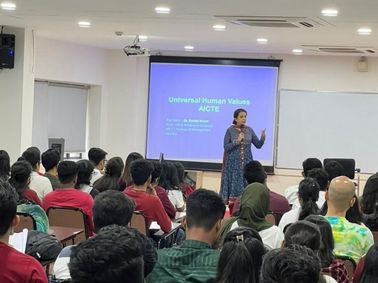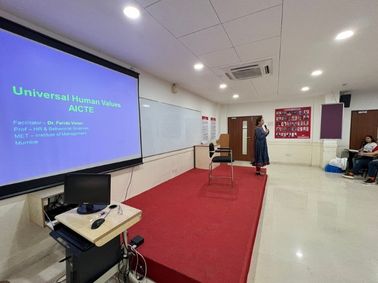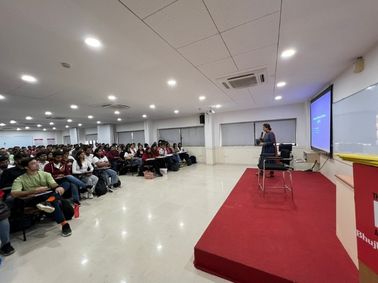 MET Institute of Management conducted an awareness session on Universal Human Values (UHV) as a part of the Student Induction Program (SIP) for MMS 2022-24. The session was conducted by Dr. Farida Virani, Associate Professor, MET IOM. The objective of the session was to sensitise the budding management professionals on Universal Human Values (UHV) and help students develop a holistic perspective on life.

The session helped strengthen the concept of self-reflection which would help develop confidence and commitment to understand, learn and act accordingly.