Unlocking the Potential for a Resilient Future attended by Prof. Arun Patil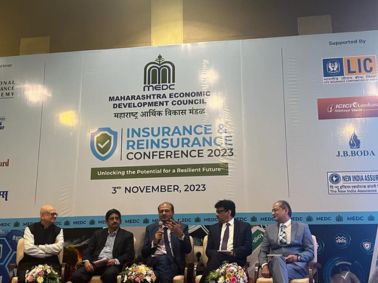 Prof. Arun Patil, Dean, MET AMDC, played a pivotal role as both the keynote speaker and a panelist at a conference focused on the Insurance and Reinsurance Industry. This event was organized by the Maharashtra Economic Development Corporation (MEDC) and revolved around the theme of 'Unleashing the Potential for a Resilient Future.' During his presentation to an audience consisting of 350 insurance professionals and students, Prof. Patil shared several insightful ideas, including the importance of ethical selling, the customization of insurance products based on individual needs, the significance of bolstering domain expertise, and the benefits of collaborative efforts to expand the reach and improve the reputation of the insurance industry.

Furthermore, he highlighted MET AMDC's two-decade-long track record of providing exceptional insurance professionals to the CII and BFSI sectors. Professor Patil's concise and impactful presentation garnered widespread acclaim.