Unveiling MET PGDM Nature Club Logo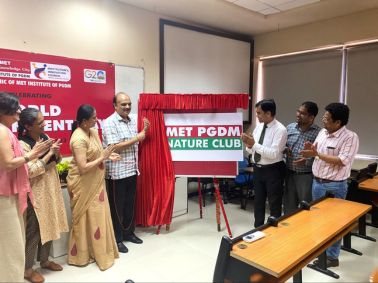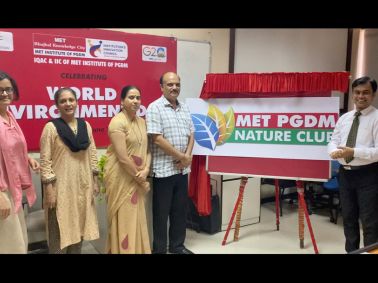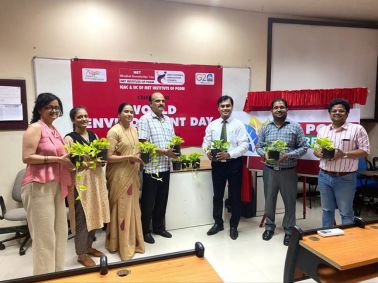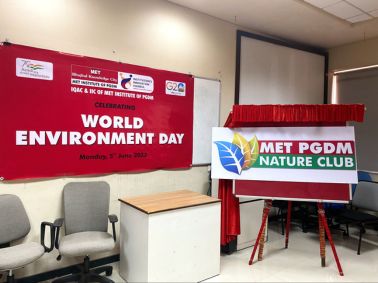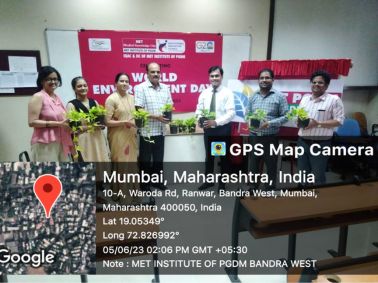 On 5th June 2023, MET PGDM Nature Club was successfully launched with the official unveiling of the MET PGDM Nature Club logo in the presence of Mr. Pankaj Bhujbal, Hon. Trustee, MET and Ms. Vishakha Bhujbal, Senior Management Representative, MET. This momentous occasion took place on World Environment Day, providing the club with a strong foundation.

The objective of this Nature Club is to start a journey of environmental education and nature conservation and create actionable awareness among management students for Biodiversity protection through a variety of programmes and activities planned.

The day is largely important as World Environment Day and the same has been celebrated by a distribution of potted plants among the team of MET PGDM.

The launch event was attended by Dr. Suvrashis Sarkar, Associate Professor, MET PGDM, Prof. Kiran Rodrigues, Assistant Professor, MET PGDM, Prof. Seema Korgaonkar, Assistant Professor, MET PGDM, Prof. Amey Palwankar, Assistant Professor, MET PGDM as well as Ms. Madhavi Bhurke Anavkar, Mr. Santosh wagh and Mr. Shridhar Patil.