Women Leadership Forum 2023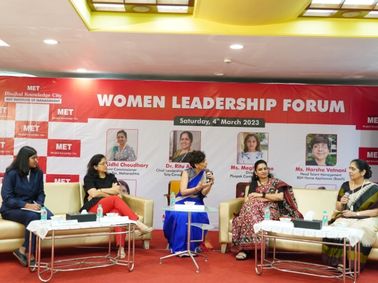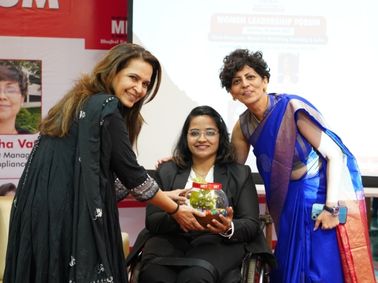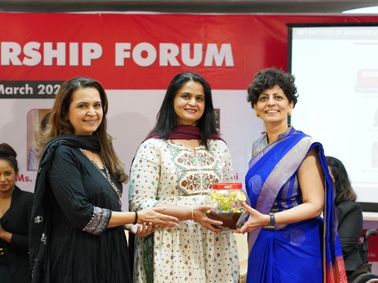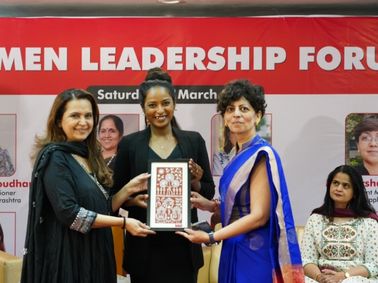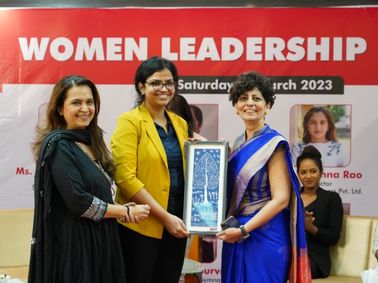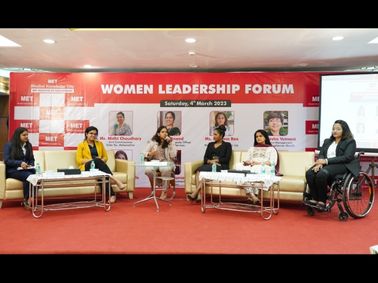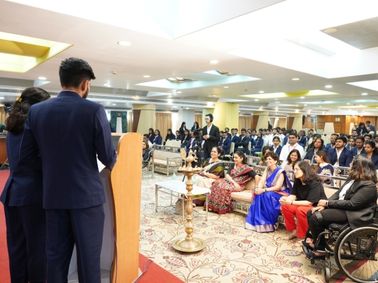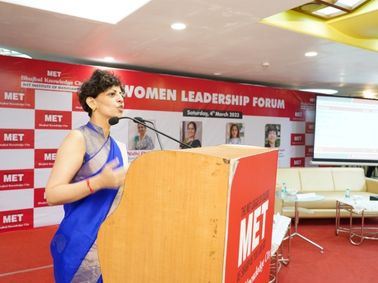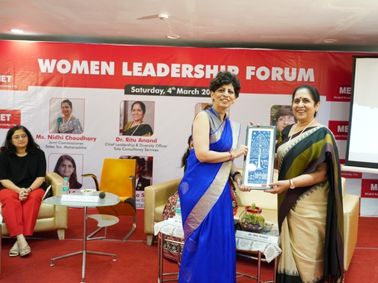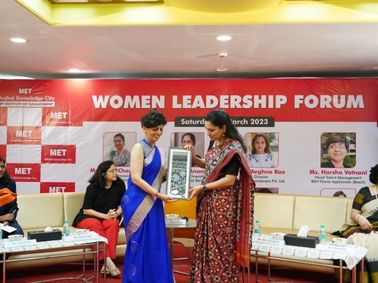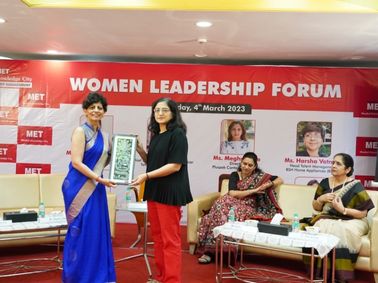 MET Institute of Management organised 'Women Leadership Forum' under the aegis of MET IOM's Women Development Cell & IIC. The event witnessed two panel discussions.

A Panel discussion on 'Leadership Crossing Divides' featured eminent panelist from across the sectors - Ms. Nidhi Choudhari, Joint Commissioner - Sales Tax, Maharashtra, Dr. Ritu Anand, Chief Leadership & Diversity Officer, Tata Consultancy Services, Ms. Meghna Rao, Director, Pluspak Containers Pvt. Ltd., Ms. Harsha Vatnani, Head Talent Management, BSH Home Appliances (Bosch), and it was moderated by Dr. Swati Lodha, Director, MET IOM. The esteemed womens shared their life experience on concepts related to diversity in today's corporate world.

Dr. Ritu Anand mentioned experiences gained while she was pursuing her PhD. She briefed students on the importance of building confidence. Ms. Nidhi Choudhary threw light on the experiences that led her to join the civil service. She introduced students to the dynamic issues that civil service personnel handle. Ms. Meghna Rao mentioned her passion for problem-solving and how she loves to deal with chaos. She gave students the important advice of conducting a low-cost self-discovery as a prequel to finding your passion.

The second panel discussion consisted of young female leaders who are carving a path in the field of real estate, sports, consulting and healthcare. The panel comprised Ms. Sheetal Sapale, VP Commercial, Pharmarack AWACS, Ms. Pooja Surve, Indian Rhythmic Gymnast & Sports Champion, Ms. Dinkle Shah, Consultant, Deloitte & Para Athlete and Ms. Nitika, Deputy General Manager- Brand Marketing, Xanadu. The panel was moderated by Ms. Ria Patnaik, Assistant Professor, MET IOM. The discussions revolved around career prospects and the introduction of job roles in the field of sales and marketing.

Ms Sheetal Sapale, alumni, MET IOM shared her journey as a student transitioning into the corporate world. She gave students a practical understanding of the concept of sales and marketing in the corporate world by sharing her professional stints at various companies. Ms. Pooja Surve discussed her life struggles and experiences she gained while being an athlete. She gave students important advice on following one's passion and setting high standards. Ms. Dinkle Shah shared her experience juggling her life as a para-athlete and pursuing her MBA degree. She exposed students to the skill sets required to succeed in the world of consulting.