World of VFX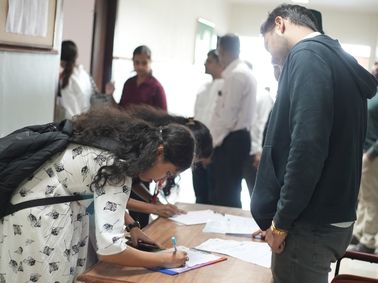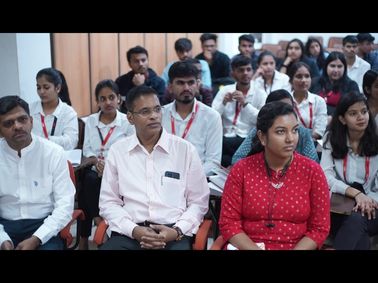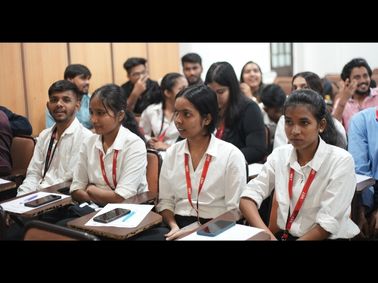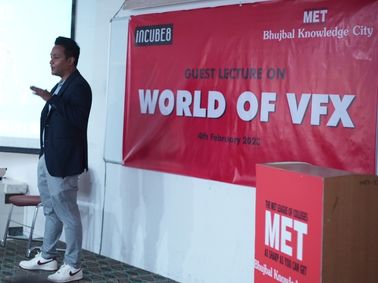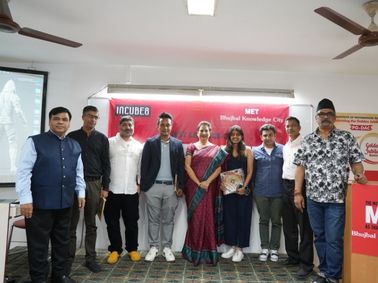 Mumbai Educational Trust organised a guest lecture about the 'World of VFX' in collaboration with Incube8 and Fractal Picture for the students of MET Asian Management Development Centre (MET AMDC), MET Institute of Computer Science (MET ICS), MET Institute of Mass Media (MET IMM) and MET Institute of Information Technology (MET IIT) on 4th February 2023.

The Incube8 team was welcomed by Mr. Sapan Shrestha, Project Manager, Fractal Picture, MET AMDC Alumni Mr. Aijaz Rashid, Business Head - VFX and Commercials, Fractal Picture, Mr. Behram Patel, Python Developer, Fractal Picture and MET IMM Alumni Ms. Ritika Doshi, Digital Operations Manager, BabyG App.

The guests were felicitated by Dr. Sangeeta Tondon, Director, MET AMDC, Dr. Abhijit Banubakode, Principal, MET ICS, Mr. Sanjay Sakharkar, Director, MET IMM and Mr. Nitin Patil, Course Coordinator - DACA, MET IIT.

The Incube8 team initiated a presentation on the differences between Computer Graphics and delved into the world of VFX. Mr. Rashid demonstrated how VFX is used in TV commercials and ran a showreel of their prestigious work in the industry. Mr. Soni explained the VFX process & its stages and how students are trained at Incube8. Mr. Shrestha presented their company's infrastructure and training facilities. Mr. Patel discussed the importance of Python coders in VFX work and why they need it in the industry. Lastly, Ms. Doshi shared her experience with the Fractal Picture.

The students of DACA showcased their Animation projects. The seminar ended with a vote of thanks from Dr. Banubakode.


Tags: MET Institute of Mass Media , MET Asian Management Development Centre , MET Institute of Information Technology , MET Institute of Computer Science