Encapsulating Targeted Drug Delivery Systems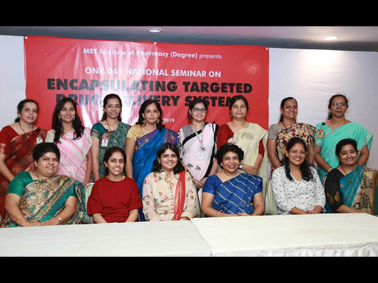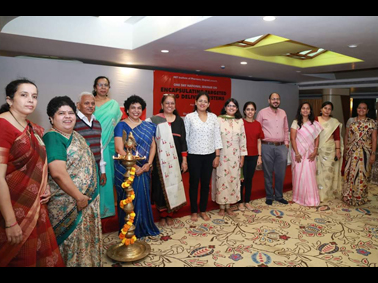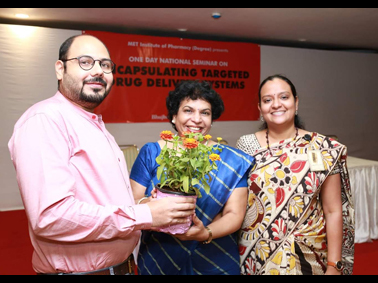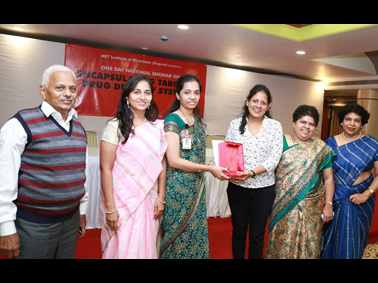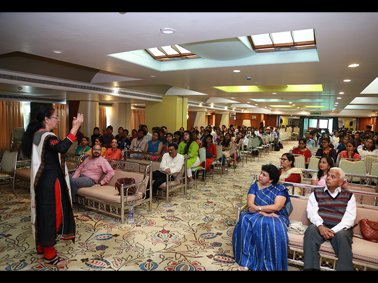 METIOP (Degree) organized a seminar on 'Encapsulating targeted drug delivery systems' by experienced and interactive speakers followed by poster presentation competition on 17th August, 2019. Delegates from various pharmacy colleges across Mumbai participated in this event.
Prof. Vandana Patravale from ICT, Matunga, spoke about Brain targeting: Approaches, challenges and opportunities. Dr. Aditya Pattani, director of KCIL & partner at Nanoxpert technologies gave an insight about the liposome based freeze dried rods and vaginal vaccine delivery against HIV. Dr. Sandhya Pranatharthiharan, Deputy Manager at Cipla Ltd. addressed the topic of ATIS- gel which delivers nose to brain delivery bypassing the blood brain barrier. Dr. Priyanka Prabhu, an assistant professor at NMIMS discussed the concept of Targeted Theranostics (blend of therapeutic and diagnostic functions within a single scaffold). Dr. Anisha D'souza enlightened the students with her talk on a sialoglycoprotein receptor mediated targeting to the liver.