Tarun Katial
Entrepreneur & Ex CEO ZEE5
"I had the most memorable time studying at MET. The faculty was most helpful and guided me at every step in honing my core competencies. I thank all those who guided me for the wonderful experience. To the students I would like to narrate a few lines from Zen tradition: Those who keep their minds open to new concepts- those whose cups are always empty- will always move to higher levels of achievement and fulfillment."

John Abraham
International celebrity
"My MBA degree helps in understanding the professional management approach in Bollywood. It helps me understand the strengths of 'John Abraham' the brand and maximise my earnings. The MBA has given me a sense of worldly wisdom and empowers me to utilise my resources to the fullest."

Gautam Gulati
Chief Operating Officer - KIAH Diamond Jewellery
The brilliant faculty and their passion to business motivated me to think out of the box. People at MET are collectively a group of intellectual, outgoing, bright people that enjoy spending time together, it was a great source of inspiration and team work. During my campus days at MET, I worked with a variety of business cases and was exposed to many different industries. MET gave me the opportunity to work with top organisations in India and overseas. My learning curve at MET was steeper than I expected.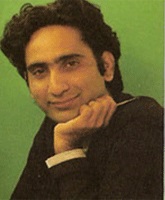 Jasbeer Singh
Is currently with Flickerpix Ltd., UK
"There is no place like MET to pursue a course. The enthusiastic, creative and interesting faculty make learning at MET a delight. MET's programmes are the best for anyone wants to climb the career ladder real fast."

Sandhya Shetty
Heads Research at IndiQuest Research, an Agilisys Group Company
"While there is a lot that the real world teaches you, only a good institution can prepare you to handle those experiences and MET played the role of my mentor. MET broadened my perspectives, not only on management subjects, but also on personal qualities like being a good listener, ethical conduct, and most importantly, being humane. Proud to be a METizen."

Amogh Desai
Director of Amogh Interiors Pvt. Ltd. & Proprietor of Amogh Desai and Associates
"Pursuing a course from MET was the best thing that happened to my career. My stint at MET IIT proved to be a turning point in my life. The institute emphasises on sharpening basic fundamentals while enhancing the student's communication skills. The course taught me the nuances of visualising my final product and making a winning presentation to the client. I look back at my days at MET as building blocks to my career. As a successful interior consultant, I am proud to be a MET alumnus."