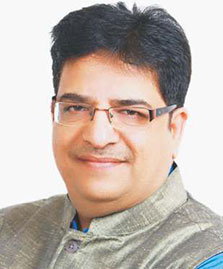 Dear Postgraduate Scholar,
Globalization has produced a new level of interdependence amongst us. The economy and multinational supply chains do not abide by geographical boundaries. A Mobile Phone ordered in a small town of Bareily, is designed in California, and assembled in a different country. Economic integration was the first strong evidence of a new era and therefore a realized importance of Global-Exposure in the Education Domain.
TASA Asia, with its International Education Pedigree of around 30 years, and its associations with almost 300 global institutions in 19 countries, is well positioned to understand that innovative and a more-holistic academic solution plays a critical role to provide an edge in competitive world.
This empowers us to select the most appropriate global campus in-sync with students' interest.
We at TASA Asia are in a continuous process of creating a customized and personalized education solution aiming at students' global & competitive acceptance. This is done by designing a comprehensive career & academic frame-work based on students' strength & skills and helps them unlock their actual potential to achieve the desired career goals.
The business sector needs talented, innovative, strategic managers and leaders who can guide businesses through both prosperous times and under high uncertainty and instability.
The uMBA program develops effective leaders, with an entrepreneurial mindset, and collaborative skills necessary for pursuing a Global managerial career path within the private and public sector. The uMBA curriculum has all the required ingredients to meet business challenges in this global society.
We warmly welcome you to the uMBA community, and look forward to help you.
Dr Rajev B Sharma
Group MD & CEO
TASA Asia Group